Serrano Lab
Systems Biology
Group page

Research lines

Group members

https://orcid.org/0000-0002-5276-1392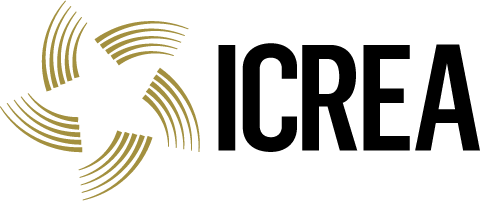 1981 Biology Sciences, Universidad Complutense de Madrid (Spain)
1982 Master of Sciences, Universidad Complutense de Madrid (Spain).
1985 Ph.D. in Biochemistry, Universidad Complutense de Madrid (Spain).
1987 Postdoctoral, Center of Mollecuar Biology (CSIC-UAM), Universidad Autónoma de Madrid (Spain).
1991 Postdoctoral, Cambridge University (Great Britain).
2001-2005 Head of Dpt., Dpt. Structural & Computational Biology, EMBL (Germany).
2005-present ICREA Research Professor and Group Leader at the Center for Genomic Regulation, Barcelona (Spain)
2005-June 2011 Coordinator of the Systems Biology Program at the Center for Genomic Regulation, Barcelona (Spain)
2006-2016 Director of the EMBL/CRG Systems Biology Research Unit at the Centre for Genomic Regulation, Barcelona (Spain)
July 2011-present Director of the Centre for Genomic Regulation, Barcelona (Spain)
News
Charting metabolic maps in the pursuit of new vaccines and antimicrobials (02/06/2020)
A study in Cell Reports maps genes essential for the metabolic function of M. agalactiae and M. pneumoniae, two common bacteria that infect livestock and humans respectively
Pulmobiotics secures two-million-euro investment from Invivo Capital (14/04/2020)
Luis Serrano and Maria Lluch of the Centre for Genomic Regulation (CRG) in Barcelona have founded Pulmobiotics S.L., a pre-clinical life sciences company using synthetic biology to develop new treatments and vaccines for various types of lung diseases.
Designing multi-purpose vaccines: the MycoSynVac project concludes after five years (25/03/2020)
Scientists from the five-year EU funded project MycoSynVac report their findings and successes at a final meeting in Brussels. 
Engineering bacteria to treat lung infection diseases (23/12/2019)
The lab of Luis Serrano was awarded a PRODUCTE grant, 2018 Knowledge Industry, from the Catalonian Government.
Salva a animales en 'Battle for Cattle', un videojuego de estrategia basado en un proyecto actual de investigación (18/12/2019)
Battle for Cattle es un nuevo y divertido juego de estrategia que te pone en la piel de un científico que intenta detener la propagación mortal de Mycoplasma en vacas causada por la resistencia a antibióticos.
Gene editing opens up the way for new treatments for currently incurable diseases (13/06/2019)
On 13 and 14 June, CosmoCaixa Barcelona will be hosting a meeting between researchers and the foremost international experts in synthetic biology, convened by B·Debate, an initiative of Biocat and "la Caixa".
Revealing the role of the mysterious small proteins (22/02/2019)
CRG investigators develop a technique to identify and classify proteins with less than 100 amino acids
Luis Serrano presents synthetic vaccines at the European Parliament (27/11/2018)
European scientists come together in a public meeting in Brussels today to present and discuss how innovation improves the everyday life. MycoSynVac is one of the 16 H2020 funded projects featured in the conference. 
You are the company you keep (25/10/2018)
Researchers at the Centre for Genomic Regulation (CRG) in Barcelona, Spain, have developed a new high-throughput screening method to detect direct biomolecule interactions.
Two CRG projects have been awarded ERC Proof of Concept grants (10/09/2018)
IMPACCT and MycoVAP projects both will receive ERC PoC grants to explore potential clinical applications of their recent results on breast cancer and pneumonia respectively. CRG group leaders Miguel Beato and Luis Serrano have both been awarded ERC Proof of Concept grants, worth €150,000 each. These grants are aimed at bridging the gap between pioneering basic research and the challenges during the early phases of its commercialisation.
New perspective on tumour genome evolution (12/07/2018)
An interdisciplinary team of scientists at the Centre for Genomic Regulation (CRG) deepens understanding of tumour genome evolution and suggests negative selection acting on cancer-essential genes plays a more important role than previously anticipated. Their work, published in Genome Biology, also provides new insights for improving cancer immunotherapies in the future.
This one goes up to 11: researchers crack code for genetic 'control dials' (06/09/2017)
Scientists at the Centre for Genomic Regulation (CRG) in Barcelona, Spain, have developed a new technique to crack the underlying DNA code for the 'control dials' that determine levels of gene activity in bacteria. The discovery has important implications for biotechnology, because genetically engineered bacteria and other organisms are used to produce useful molecules such as new materials and drugs.
Scientists reveal hidden structures in bacterial DNA (22/03/2017)
Researchers at the Centre for Genomic Regulation (CRG), have discovered previously unknown arrangements of DNA within extremely small bacteria, publishing their findings in the journal Nature Communications.
Summary
In our group we are aiming at a quantitative understanding of biological systems to an extent that one is able to predict systemic features and with the hope to rational design and modify their behaviour.  This applies to any system comprising biological components that is more than the mere sum of its components, or, in other words, the addition of the individual components results in systemic properties that could not be predicted by considering the components individually.  By achieving this objective we are aiming at new global understanding and treatment of human diseases in which the target will not be a single molecule but a network.  For this purpose in our group we develop on one hand new software and theoretical approximations to understand complex systems and on the other we do experiments to validate our predictions.
You can find more information about our group and our research projects on our website
Funding acknowledgements
The "VEIS-Valorisation of EGA for Industry and Society" (VEIS-001-P-001647) project is 50% cofunded with 1,951,429.38 EUR by the European Regional Development Fund of the European Union in the framework of the ERDF Operative Program of Catalonia 2014-2020, with the support of the Government of Catalonia.
There are no contents associated to this section. For further information about the group, please click on the 'Group page' tab or visit the lab website
Group Leader