RESEARCH
RESEARCH PROGRAMMES

Genomic technologies are generating an extraordinary amount of information, unprecedented in the history of biology. Bioinformatics addresses the specific needs in data acquisition, storage,...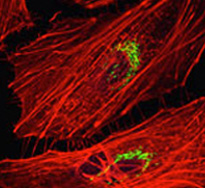 Research in the last quarter of the XXth century shed light on some important questions concerning how an egg becomes an organism. A particularly important achievement has been the...

The interests of the program span from mechanisms of gene expression and epigenetic regulation to the molecular basis of cellular decisions involved in tissue homeostasis and cancer.

...

The research groups in the Systems Biology program cover a wide range of topics: from dynamic gene regulatory networks to systems neuroscience, and employ a wide range...