PRBB μFabLab
The µFabLab is a PRBB community space where you can build micro- and macro-fabricated parts through rapid prototyping.
What is the μFabLab?
The μFabLab is an inter-institutional project, a space for collaboration and development of new micro-to-macro scaled tools located in the Barcelona Biomedical Research Park (PRBB).  The project, promoted by EMBL Barcelona, the Centre for Genomic Regulation (CRG), the University Pompeu Fabra (UPF) and PRBB. The space itself is a "makerspace" for scientists, open to all employees of the institutes within the PRBB. It is not a service, but rather a resource which researchers can use themselves (after being properly trained) to develop their own new devices and technologies.
Currently, Biological and Biomedical research is taking advantage of constant improvements in techniques and technology. Addressing more complex questions often requires scientists to develop new tools.
Thanks to a set of Rapid Prototyping techniques, as well as other fabrication techniques, the μFabLab empowers scientists at PRBB to fabricate custom tools, devices and prototypes to perform their novel experiments.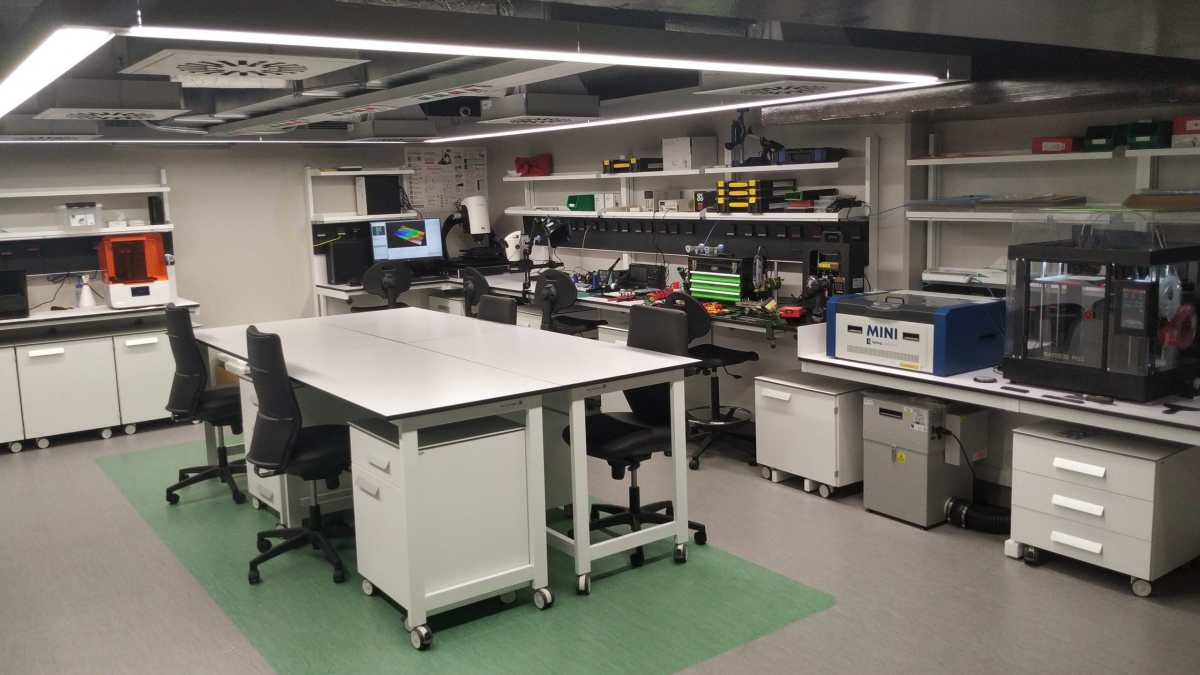 Training
Access to the μFabLab space is only granted to authorised users who have completed the required safety training and in-person orientation walk through. After receiving the general μFabLab H&S training, the user will be granted personal access during operating hours. Authorised users can only use the equipment after receiving the corresponding training.
New users can request training using the training request form.
Roberto Paoli
Technical Specialist
Makerspace/Workshop