HR Excellence in Research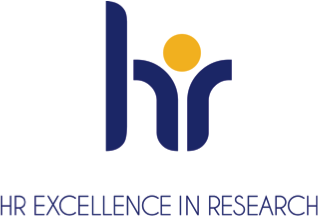 On the 19th of November of 2013, the Center for Genomic Regulation (CRG) received the 'HR Excellence in Research' logo from the European Commission. This is a recognition of the institute's commitment in developing an HR Strategy for Researchers, designed to bring the practices and procedures in line with the principles of the European Charter for Researchers and the Code of Conduct for the Recruitment of Researchers (Charter and Code).
The Charter and Code was endorsed by CRG in 2008. Following this commitment, in 2011 CRG accepted an invitation by the European Commission to participate in the HR Strategy for Researchers initiative (third cohort) to make CRG a more attractive workplace for researchers at all levels.
As part of efforts to build a strong research climate in Europe, the European Commission has formulated a 'European Charter for Researchers and Code of Conduct for the Recruitment of Researchers (Charter & Code)', setting out 40 basic principles for good HR policy. The Charter & Code cover aspects such as professional attitude and research freedom. Wishing to integrate these principles, the CRG has conducted an extensive internal analysis and developed an HR Development Action Plan.
The planned improvements fall into three broad categories; HR Policies, Gender Balance & Work-Life Balance and Training Activities, which are outlined below in the CRG 2016-2017 HRS4R Action Plan.
2013-2015 HRS4R Action Plan
The internal gap analysis and action plan were developed in an inclusive and open process involving an internal Working Group with representatives from all research professional categories (see picture). CRG's vision is to recognize researchers and staff as essential contributors to the CRG success by offering a supportive, encouraging and challenging working environment that promotes equal opportunities, ethical integrity and work-life balance.
CRG has adopted an Action Plan 2013-2015 that will enable CRG to fulfill the HR Vision and HR Strategic Objectives in alignment with the European Charter and Code principles.
The Action Plan 2013-2015 highlights are outlined below
Strengthen the Gender Action Plan at CRG-level with actions ranging from a Coaching Programme for female postdocs to training sessions to address gender bias in recruitment
Create a Training Unit with a dedicated Training Officer and an annual training plan for all professional categories, including professional skills and career development
Develop a comprehensive Staff Handbook providing user-friendly information tailored for each professional category
For more information on CRG's HR Strategy, download the PDF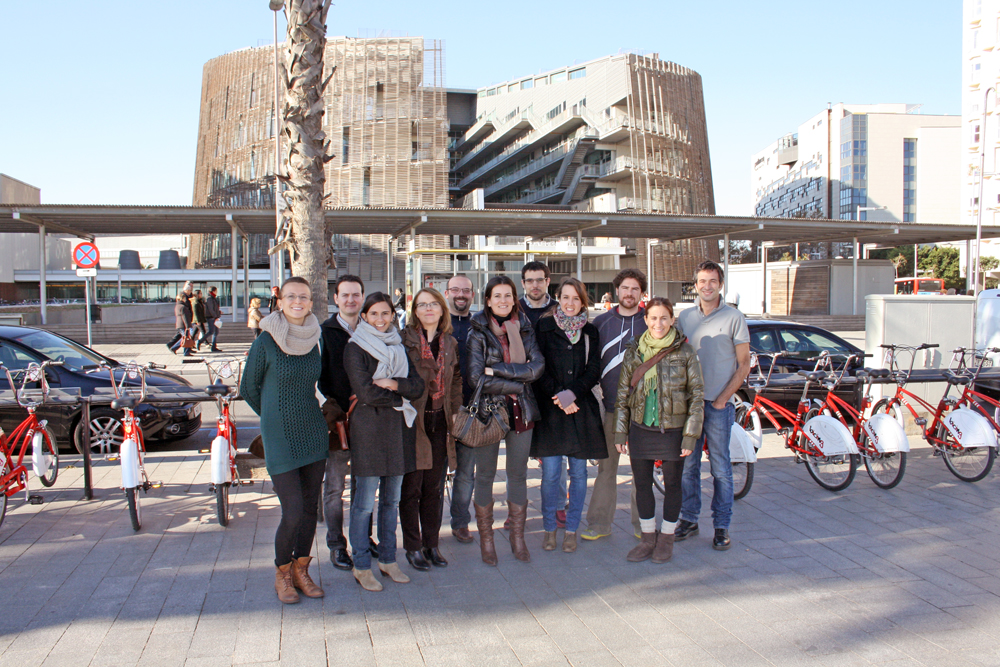 Working team at the CRG
2016-2017 HRS4R Action Plan
The new 2016-2017 Action Plan was designed with the coordination of HR and the support of the HRS4R Monitoring Group (Managing Director, Head of HR and Head of Scientific and International Affairs) and HRS4R Working Group, composed of representatives from each category (Principal Investigators (PIs) /Heads of Unit, Postdocs, PhDs and Technicians).
The 2016-2017 Action Plan was presented and approved by the Executive Board on December 14, 2015.
The main gaps identified focused on the following three areas:
Implementation of HR policies (recruiting and career development)
Enhanced promotion of gender balance and work-Iife balance
Further development of training activities
For more information on the CRG 2016-2017 HRS4R Action Plan download the PDF