You are here

You are here:
Home > Pulmobiotics secures two-million-euro investment from Invivo Capital
Pulmobiotics secures two-million-euro investment from Invivo Capital
NEWS
Pulmobiotics secures two-million-euro investment from Invivo Capital
María Lluch, Bruna Vives, Luis Serrano of the CRG and Emilià Polà of ICREA signing documents at the notary to found the company.
Luis Serrano and Maria Lluch of the Centre for Genomic Regulation (CRG) in Barcelona have founded Pulmobiotics S.L., a pre-clinical life sciences company using synthetic biology to develop new treatments and vaccines for various types of lung diseases. The company has secured €2,000,000 of seed financing from Barcelona-based Invivo Ventures, one of Spain's leading biomedical venture capital firms.  
Respiratory system diseases are one of the main causes of death in the EU and include conditions such as chronic obstructive pulmonary disease, pneumonia or asthma. As of 2016, one in twelve EU citizens died from respiratory diseases, around 422,000 people in a single year. In Spain, this figure rises to one in ten citizens, and one in eight hospital discharges are related to respiratory diseases. 
Ventilator associated pneumonia (VAP) is a type of lung infection that develops in hospitalized patients on mechanical ventilation machines. Around 400,000 cases of VAP occur annually in Europe and the USA, killing between 3 and 17% of all affected patients and increasing hospitalization costs between $25,000 and $40,000 per patient in the USA. 
To develop novel treatments for lung infections like VAP, Pulmobiotics will engineer attenuated bacteria to deliver specific therapeutic agents, one of the most promising applications of the nascent field of synthetic biology. Engineered bacteria can 'smartly' deliver a precise amount of therapeutic molecules to the affected tissue, overcoming many of the limitations of current treatments. The company's aim is to develop a product that reduces the use of antibiotics required to treat VAP and is ready to be tested in patients from 2023 onwards.  
Director of the CRG, Luis Serrano, PhD, says: "This is a great example of how an idea that sounded bizarre 15 years ago, like using bacteria as a living "pill" to treat or prevent human diseases, can become a reality. At these times, it shows that doing excellent curiosity-driven science can result in new health and commercial opportunities." 
Chief Scientific Officer, Maria Lluch, PhD, says: "The current COVID-19 pandemic illustrates the importance of finding new ways to treat and protect ourselves against infectious agents. The seed financing from Invivo Ventures will allow us to take the platform we developed at the CRG to the next stage: discovering and bringing to the clinic a new wave of live biotherapeutics and vaccines. We believe that once validated in the clinic, our platform has the potential to quickly bring to market vaccines against novel infectious agents and therefore may be of great value when facing similar situations in the future." 
Lluís Pareras, MD, PhD, founding partner at Invivo Ventures says: "Even in the present circumstances of the COVID-19 pandemic, science cannot and must not stop. Pulmobiotics is trying to solve a problem that is sadly of the utmost relevance today, the existence of infectious diseases that are very difficult to treat. Luis Serrano and Maria Lluch's synthetic biology approach and their preclinical results in the fight against multi drug resistant infectious agents are extraordinary and have convinced us to invest." 
Albert Ferrer, CFA, founding partner at Invivo Ventures, says: "Invivo aims to support the technology transfer from Spanish research centres and enhance the growth and development of innovative products. The investment in Pulmobiotics is a clear example of this vision and we are particularly pleased that it enables a new business to be setup and create 5 new jobs in this difficult economic environment". 
Anabel Sanz, PhD, Head of the Tech Transfer and Business Development Office at the CRG says: "Pulmobiotics is a great example of the decisive impact of CRG's fundamental research on public health and economic prosperity and a fruit of ICREA's strategy to support talented researchers at CRG. A strong team of four young scientists and entrepreneurs trained at CRG will join the company. Born locally in Barcelona, Pulmobiotics aims to create global impact. We are delighted to have InVivo Ventures as a partner in this journey that will propel a technology developed at the CRG to a leading position in the live biotherapeutics and vaccine space". 
Governance 
Pulmobiotics is initially expected to use laboratory space at the Barcelona Biomedical Research Park (PRBB) and collaborate with a network of Spanish and international partners and providers to develop its products.   
Founder and former CRG researcher Maria Lluch will be the Chief Scientific Officer, with CRG Director Luis Serrano being placed as Chair of the Scientific Advisory Board. Luis Serrano brings a wealth of scientific entrepreneurial experience with him, being one of the scientific founders of En Vivo Pharmaceuticals, Diverdrugs and Cellzome, a proteomics technology company acquired in 2012 by GSK for US$99 million in cash.  
Claudio Santos, PhD, will step in as Chief Executive Officer. Claudio has a background in life sciences company creation and investment (Sixth Element Capital, UK) and in business development, both in academia (Cancer Research Technology, UK) and industry (Bioncotech Therapeutics, Spain). He has spent the last 8 months working with the founders and the CRG on fundraising and setting up the company. 
Lluís Pareras and Albert Ferrer, General Partners at Invivo Ventures, managed by Invivo Capital Partners, will join Pulmobiotics' Board of Directors alongside Maria Lluch and Claudio Santos.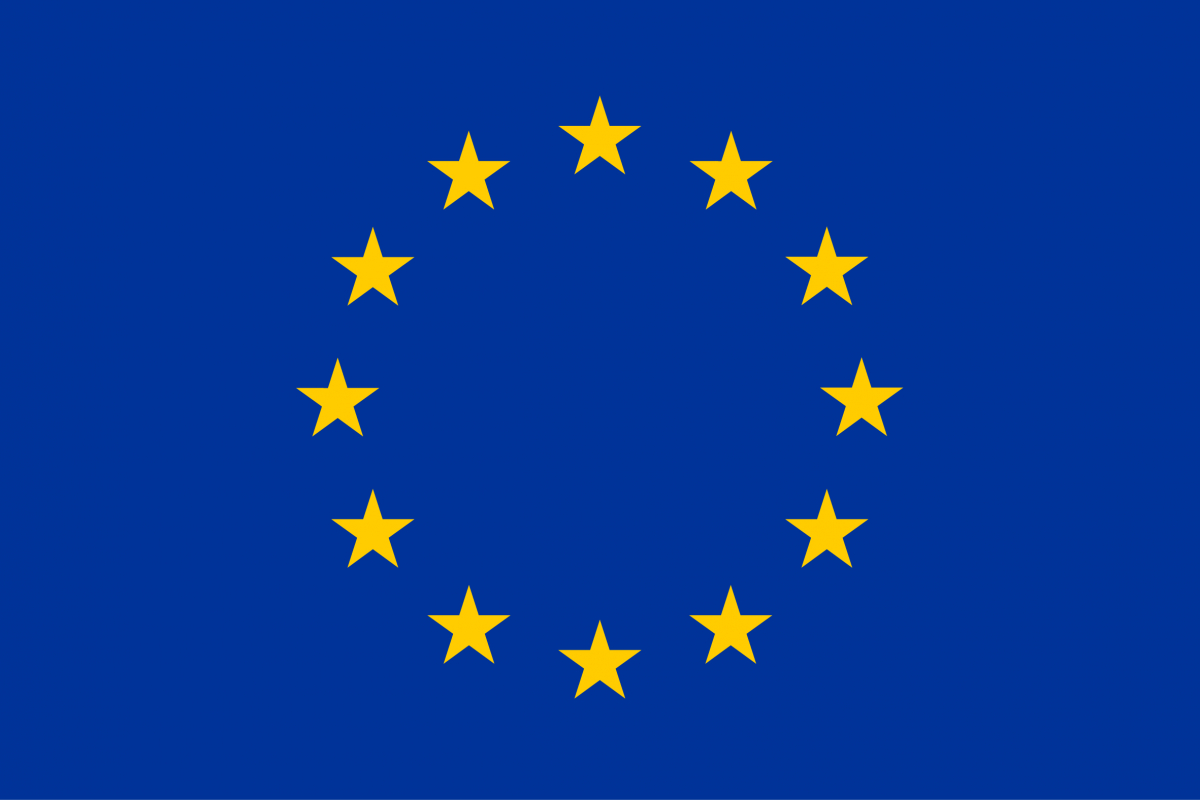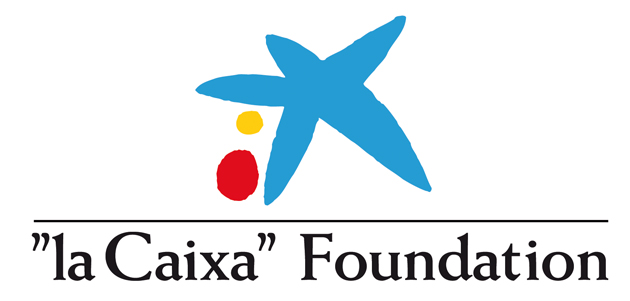 This project has received funding from the European Union's Horizon 2020 research and innovation programme under grant agreement No 634942 (MycoSynVac). The project also received funding from "la Caixa" Foundation under the project code LCF/PR/HR19/52160019.
EN CASTELLANO
Nueva empresa de biología sintética en Barcelona capta una inversión de dos millones de euros 
Luis Serrano y Maria Lluch, del Centro de Regulación Genómica (CRG) en Barcelona, ​​han fundado Pulmobiotics S.L., una empresa preclínica que utiliza la biología sintética para desarrollar nuevos tratamientos y vacunas para diversos tipos de enfermedades pulmonares. La compañía ha obtenido 2.000.000 de euros de capital inicial de Invivo Ventures, con sede en Barcelona, ​​una de las firmas biomédicas de capital riesgo líderes en España. 
Las enfermedades pulmonares son una de las principales causas de muerte en la UE, incluídas la enfermedad pulmonar obstructiva crónica, la neumonía o el asma. En 2016, uno de cada doce ciudadanos de la UE murió a causa de una enfermedad respiratoria, es decir, alrededor de 422.000 personas por año. En España, esta cifra aumenta a uno de cada diez ciudadanos, y uno de cada ocho ingresos hospitalarios son a causa de enfermedades respiratorias. 
La neumonía asociada al ventilador (NAV) es un tipo de infección pulmonar que se desarrolla en pacientes hospitalizados conectados a máquinas de ventilación mecánica. Hay alrededor de 400.000 casos de NAV cada año en Europa y los EE. UU. La NAV es letal para entre el 3 y el 17% de los pacientes afectados, y en los EE. UU aumenta los costes de hospitalización entre 25.000 y 40.000 dólares por paciente. 
Pulmobiotics desarrollará tratamientos novedosos para combatir enfermedades como la NAV, mediante el diseño de bacterias atenuadas que administran agentes terapéuticos, una de las aplicaciones más prometedoras en el campo emergente de la biología sintética. Las bacterias diseñadas pueden transportar una cantidad precisa de moléculas terapéuticas al tejido afectado, superando muchas de las limitaciones de los tratamientos que se usan actualmente. El objetivo de la compañía es desarrollar un producto que reduzca el uso de antibióticos para tratar la NAV y que esté listo para probarse en pacientes a partir de 2023. 
El director del CRG, Luis Serrano, PhD, dice: "Este es un gran ejemplo de cómo una idea que sonaba disparatada hace 15 años, como la de usar las bacterias como una 'píldora viva' para tratar enfermedades en humanos, puede convertirse en realidad. Muestra que hacer una ciencia de excelencia impulsada por la curiosidad puede generar nuevas oportunidades comerciales y de la salud". 
La directora científica, Maria Lluch, PhD, dice: "La pandemia actual de COVID-19 muestra la importancia de encontrar nuevas formas de tratar y de protegernos de los agentes infecciosos. La inversión inicial de Invivo Ventures nos permitirá llevar la plataforma que desarrollamos en el CRG a la siguiente etapa: descubrir y trasladar a la clínica una nueva gama de bioterapéuticos y vacunas vivas. Una vez validada en la clínica, creemos que nuestra plataforma tiene el potencial de llevar rápidamente al mercado vacunas contra nuevos agentes infecciosos y, por lo tanto, puede ser de gran valor para enfrentarse a situaciones similares en el futuro". 
Lluís Pareras, MD, PhD, socio fundador de Invivo Ventures dice: "Incluso en las circunstancias actuales de la pandemia de COVID-19, la ciencia no puede ni debe detenerse. Pulmobiotics está tratando de resolver un problema que lamentablemente es de suma importancia hoy en día, la existencia de enfermedades infecciosas que son muy difíciles de tratar. El enfoque de biología sintética de Luis Serrano y Maria Lluch y sus resultados preclínicos en la lucha contra los agentes infecciosos resistentes a múltiples fármacos son extraordinarios y nos han convencido para invertir en ellos". 
Albert Ferrer, CFA, socio fundador de Invivo Ventures, dice: "Invivo tiene como objetivo apoyar la transferencia de tecnología desde los centros de investigación españoles y mejorar el crecimiento y el desarrollo de productos innovadores. La inversión en Pulmobiotics es un claro ejemplo de esta visión y estamos particularmente satisfechos de que permita la creación de un nuevo negocio y la creación de 5 nuevos empleos en este difícil entorno económico". 
Anabel Sanz, PhD, responsable de la Oficina de Transferencia de Tecnología y Desarrollo de Negocio en CRG, dice: "Pulmobiotics es un buen ejemplo del impacto decisivo de la investigación que hace el CRG en la salud y en la prosperidad económica. Es además fruto de la estrategia de ICREA y CRG para apoyar a investigadores con talento. Un equipo sólido de cuatro jóvenes científicos y emprendedores formados en el CRG se unirá a la empresa. Nacida aquí en Barcelona, ​​Pulmobiotics tiene como objetivo crear un impacto global. Estamos encantados de tener a Invivo Ventures como socio en este viaje, que impulsará una tecnología desarrollada en el CRG a una posición de liderazgo en el ámbito de las bioterapias y vacunas vivas." 
Gobernanza 
Inicialmente, se espera que Pulmobiotics ocupe un espacio de laboratorio en el Parque de Investigación Biomédica de Barcelona (PRBB) y colabore con una red de socios y proveedores españoles e internacionales para desarrollar sus productos. 
La fundadora y ex investigadora del CRG, Maria Lluch, será la directora científica, con el director del CRG, Luis Serrano, como presidente de la Junta Científica Asesora. Luis Serrano aporta una gran experiencia científica emprendedora, siendo uno de los fundadores científicos de En Vivo Pharmaceuticals, Diverdrugs y Cellzome, una compañía de tecnología proteómica adquirida en 2012 por GSK por 99 millones de dólares estadounidenses en efectivo. 
Claudio Santos, PhD, será el director general. Claudio tiene experiencia en la creación e inversión en compañías de las ciencias de la vida (Sixth Element Capital, Reino Unido) y en desarrollo de negocio, tanto en el ámbito académico (Cancer Research Technology, Reino Unido) como en la industria (Bioncotech Therapeutics, España). Ha pasado los últimos 8 meses trabajando con los fundadores y el CRG en la captación de fondos y la creación de la empresa. 
Lluís Pareras y Albert Ferrer, socios fundadores de Invivo Ventures, administrados por Invivo Capital Partners, se unirán al Consejo de Administración de Pulmobiotics junto a Maria Lluch y Claudio Santos.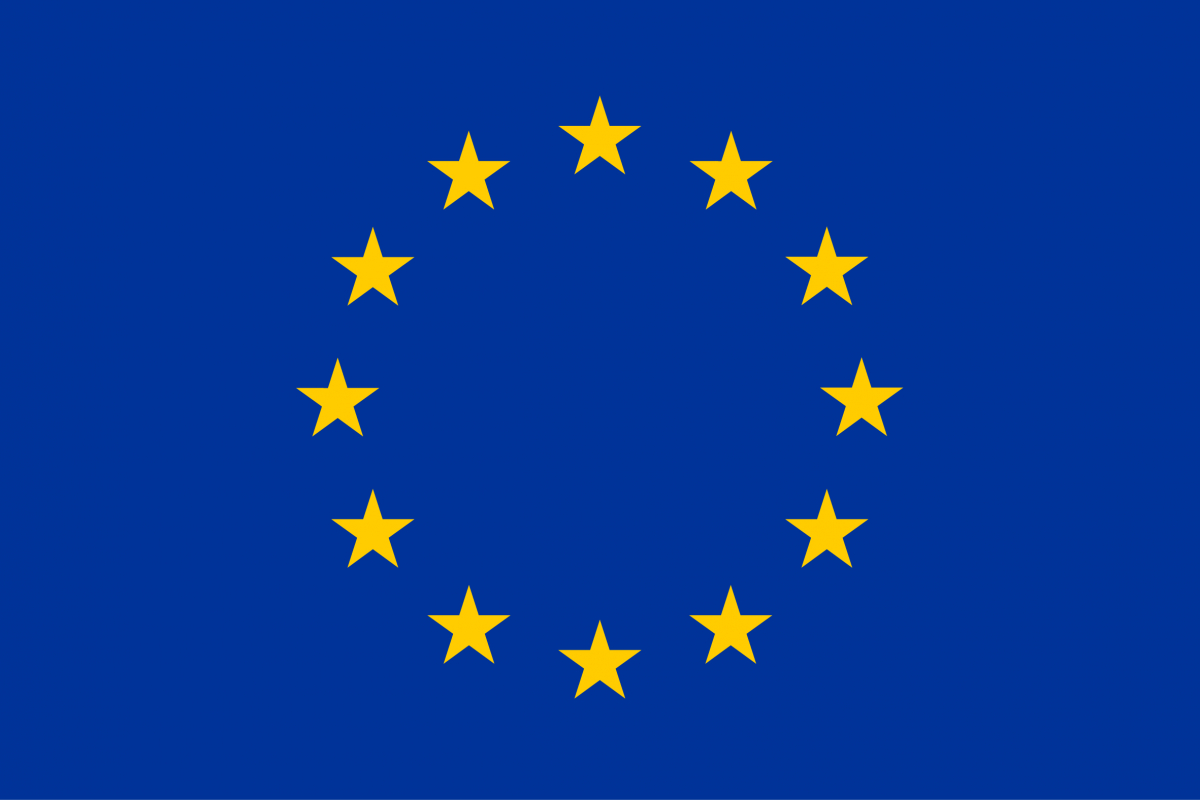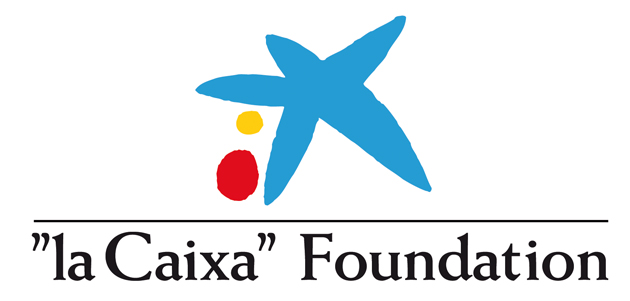 Este proyecto ha recibido financiación del programa de investigación e innovación Horizon 2020 de la Unión Europea en virtud del acuerdo de subvención no 634942  (MycoSynVac). El proyecto también ha recibido financiación de la Fundación "la Caixa" con el código de proyecto LCF/PR/HR19/52160019
EN CATALÀ
Nova empresa de biologia sintètica amb seu a Barcelona capta una inversió de dos milions d'euros
Luis Serrano i Maria Lluch, del Centre de Regulació Genòmica (CRG) a Barcelona, ​​han fundat Pulmobiotics S.L., una empresa preclínica que utilitza la biologia sintètica per desenvolupar nous tractaments i vacunes per diversos tipus de malalties pulmonars. La companyia ha obtingut 2.000.000 d'euros de capital inicial d'una de les firmes biomèdiques de capital risc líders a Espanya, Invivo Ventures, amb seu a Barcelona.
Les malalties pulmonars són una de les principals causes de mort a la UE, incloses la malaltia pulmonar obstructiva crònica, la pneumònia o l'asma. Al 2016, un de cada dotze ciutadans de la UE va morir a causa d'una malaltia respiratòria, és a dir, al voltant de 422.000 persones. A Espanya, aquesta xifra augmenta a un de cada deu ciutadans, i un de cada vuit ingressos hospitalaris són a causa de malalties respiratòries.
La pneumònia associada al ventilador (VAP per les seves sigles en anglès) és un tipus d'infecció pulmonar que es desenvolupa en pacients hospitalitzats connectats a màquines de ventilació mecànica. Hi ha al voltant de 400.000 casos de VAP cada any a Europa i als EUA. La VAP és letal per entre el 3 i el 17% dels pacients afectats, i als EUA augmenta els costos d'hospitalització entre 25.000 i 40.000 dòlars per pacient.
Pulmobiotics desenvoluparà tractaments nous per combatre malalties com la VAP, mitjançant el disseny de bacteris atenuats que administren agents terapèutics, una de les aplicacions més prometedores en el camp emergent de la biologia sintètica. Els bacteris dissenyats poden transportar una quantitat precisa de molècules terapèutiques fins el teixit afectat, superant moltes de les limitacions dels tractaments que s'utilitzen actualment. L'objectiu de la companyia és desenvolupar un producte que redueixi l'ús d'antibiòtics per tractar la VAP i que estigui llest per provar en pacients a partir del 2023.
El director del CRG, Luis Serrano, PhD, diu: "Aquest és un gran exemple de com una idea que sonava boja fa 15 anys, com la de fer servir bacteris com a una 'píndola viva' per tractar malalties en humans, pot convertir-se en realitat. Mostra que fer ciència d'excel·lència impulsada per la curiositat pot generar noves oportunitats comercials i de salut".
La directora científica, Maria Lluch, PhD, diu: "La pandèmia actual de COVID-19  mostra la importància de trobar noves formes de tractar i de protegir-nos dels agents infecciosos. La inversió inicial de Invivo Ventures ens permetrà portar la plataforma que vam desenvolupar al CRG a la següent etapa: descobrir i traslladar a la clínica una nova gamma de bioterapèutics i vacunes vives. Un cop validada a la clínica, creiem que la nostra plataforma té el potencial de portar ràpidament al mercat vacunes contra nous agents infecciosos i, per tant, pot ser de gran valor per a fer front a situacions similars futures".
Lluís Pareras, MD, PhD, soci fundador d'Invivo Ventures diu: "Fins i tot en les circumstàncies actuals de la pandèmia de COVID-19, la ciència no pot ni ha d'aturar-se. Pulmobiotics està intentant resoldre un problema que lamentablement és molt important avui dia, l'existència de malalties infeccioses que són molt difícils de tractar. L'enfocament de la biologia sintètica de Luis Serrano i Maria Lluch i els seus resultats preclínics en la lluita contra els agents infecciosos resistents a múltiples fàrmacs són extraordinaris i ens han convençut per invertir-hi".
Albert Ferrer CFA, soci fundador d'Invivo Ventures, diu: "Invivo té com a objectiu recolzar la transferència de tecnologia des dels centres de recerca espanyols i millorar el creixement i el desenvolupament de productes innovadors. La inversió en Pulmobiotics és un clar exemple d'aquesta visió i estem particularment satisfets que permeti la creació d'un nou negoci i la creació de 5 nous llocs de treball en aquest difícil entorn econòmic".
Anabel Sanz, PhD, responsable de l'Oficina de Transferència de Tecnologia i Desenvolupament de Negoci a CRG, diu: "Pulmobiotics és un bon exemple de l'impacte decisiu de la recerca que fa el CRG en la salut i en la prosperitat econòmica. És a més fruit de l'estratègia d'ICREA i CRG per donar suport a investigadors amb talent. Un equip sòlid de quatre joves científics i emprenedors formats al CRG s'unirà a l'empresa. Nascuda aquí a Barcelona, Pulmobiotics té com a objectiu crear un impacte global. Estem encantats de tenir a Invivo Ventures com a soci en aquest viatge, que impulsarà una tecnologia desenvolupada al CRG a una posició de lideratge en l'àmbit de les bioteràpies i vacunes vives."
Governança
Inicialment, s'espera que Pulmobiotics ocupi un espai de laboratori al Parc de Recerca Biomèdica de Barcelona [GL1] (PRBB) i que col·labori amb una xarxa de socis i proveïdors espanyols i internacionals per a desenvolupar els seus productes.
La fundadora i ex-investigadora del CRG, Maria Lluch, serà la directora científica, amb el director del CRG, Luis Serrano, com a president de la Junta Científica Assessora. Luis Serrano aporta una gran experiència científica empresarial, havent estat un dels fundadors científics d'En Vivo Pharmaceuticals, Diverdrugs i Cellzome, una companyia de tecnologia proteòmica adquirida al 2012 per GSK per 99 milions de dòlars en efectiu.
Claudio Santos, PhD, serà el director general. Claudio té experiència en la creació i inversió en companyies de les ciències de la vida (Sixth Element Capital, Regne Unit) i en el desenvolupament de negocis, tan en l'àmbit acadèmic (Cancer Research Technology, Regne Unit) com en la indústria (Bioncotech Therapeutics, Espanya). Ha passat els darrers 8 mesos treballant amb els fundadors i el CRG en la captació de fons i la creació de l'empresa.
Lluís Pareras i Albert Ferrer, socis fundadors d'Invivo Ventures, administrada per Invivo Capital Partners, formaran part de la Junta Directiva de Pulmobiotics amb Maria Lluch i Claudio Santos.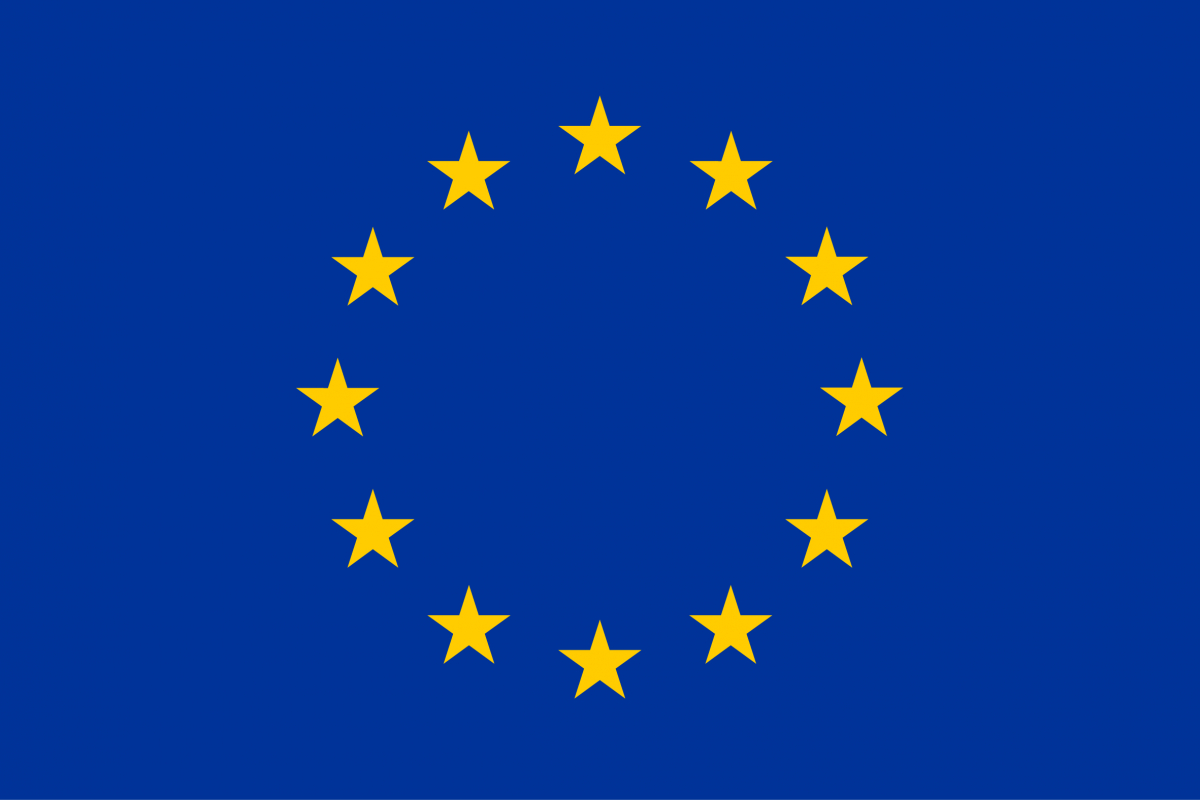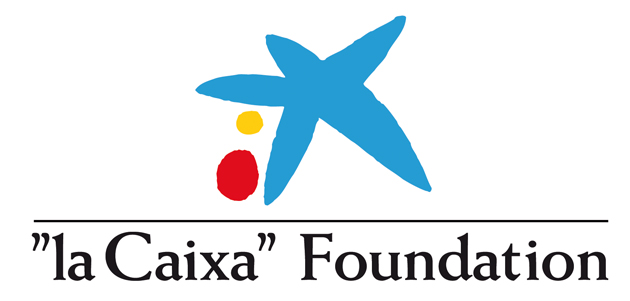 Aquest projecte ha rebut fons del programa de recerca i innovació Horizon 2020 de la Unió Europea en virtut de l'acord de subvenció núm. 634942 (MycoSynVac). El projecte també ha rebut finançament de la Fundació "la Caixa" amb el codi de projecte LCF /PR/HR19/52.160.019