Transferable Skills
Together with the other CRG training activities, this initiative is dedicated to developing and promoting the careers of our residents. A wide range of courses on scientific and soft skills are offered to boost their careers and allow them to explore various future career options.
Basics of statistical testing
Applied Training in Advanced Light Microscopy and Imaging
Hands-on Galaxy tutorial
Scientific poster design
Lab Management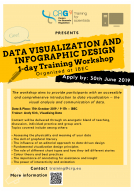 Date: 17th October 2019 Time: 9h – 17h Place: IBEC Trainer: Andy Kirk Registration deadline: deadline extended until 4th August 2019   1-day Training Workshop The workshop aim to provide participants with an accessible and comprehensive introduction...