Di Croce Lab
Genome Biology
Group page

Research lines

Group members

https://orcid.org/0000-0003-3488-6228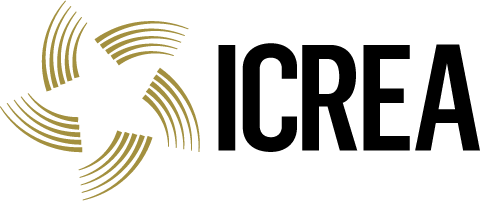 1996 PhD Dept. Cellular and Developmental Biology, University of Rome, Italy.
1996-2000 Postdoctoral work at the University of Marburg, Germany.
2000-2002 Senior Investigator at the European Institute of Oncology, Milan, Italy.
2003 ICREA Research Professor and Group Leader at the Centre for Genomic Regulation (CRG), Barcelona, Spain.
2021 Co-coordinator of the Gene Regulation, Stem Cells and Cancer Programme, Centre for Genomic Regulation (CRG), Barcelona, Spain.
News
New therapeutic target for aggressive blood cancer found (20/04/2022)
A new study published today in the journal Genes & Development reveals a gene that normally suppresses the formation of tumours but is reprogrammed at the onset of acute promyelocytic leukaemia (APL), an aggressive type of blood cancer that is responsible for 5-15% of all types of leukaemia.
Gene crucial for growth of Ewing sarcoma uncovered (26/10/2020)
A newly uncovered epigenetic vulnerability in Ewing sarcoma cancer cells opens the door for new therapeutic strategies.
Improving European healthcare through cell-based interceptive medicine (07/09/2020)
Hundreds of innovators, research pioneers, clinicians, industry leaders and policy makers from all around Europe are united by a vision of how to revolutionize healthcare.
Epigenetics key to daily production of 10 billion blood cells without mistakes (07/08/2020)
In a new study published today, researchers from the Centre for Genomic Regulation (CRG), in Barcelona, show that the epigenetic regulator Phf19 is essential for HSC differentiation, and in its absence blood tissue is imbalanced and equivalent to what naturally occurs with ageing. 
A new Art and Science collaboration at CRG in Barcelona: genome-inspired fashion design (01/04/2019)
The designer Carolin Vogler and scientists at the Centre for Genomic Regulation (CRG) have been awarded one of the STARTS Residencies, which support artistic residencies that bring original artistic contributions to technology-based projects.
LifeTime is delighted to receive EU funding (12/03/2019)
LifeTime is one of the six winners of an EU-wide competition in which ambitious and forward-looking research projects are selected and funded.
A molecular connection between nutrient availability and embryonic growth has been identified (06/03/2019)
Investigators of the CRG discover that AHCY, a nutrient metabolism sensor protein, is a direct activator of the genes involved in the proliferation of embryo stem cells
Training the next generation of scientists in three-dimensional architecture of the genome (08/11/2018)
ChromDesign is a new European training network recruiting now 13 PhD candidates (Early Stage Researchers. ChromDesign PhD fellows will investigate how the genome organizes in 3D over time and its relationship to gene regulation in health and disease.
Take my hand and ride with me - over the genome (01/10/2018)
Researchers at the Centre for Genomic Regulation (CRG) in Barcelona, Spain, have identified the mechanism by which an important enzyme involved in the differentiation of stem cells is brought to the DNA.
When a chemical tag makes the difference in cell fate and gene expression (18/09/2018)
Scientists at the Centre for Genomic Regulation in Barcelona, Spain, have uncovered the role of special chemical 'tags' in controlling vital genes involved in early mammalian development, publishing their findings in the journal Nature Genetics on 17thSeptember.
Two proteins safeguard skin stem cells (28/07/2016)
Without these proteins, skin stem cells are lost. The study headed by CRG Alumnus Salvador Aznar Benitah at IRB Barcelona has been published today in Cell Stem Cell.
Summary
Understanding the genetic basis of cancers has been a topic of intense research, and hundreds of gene mutations have been identified that can cause carcinogenesis. However, in the past few years, increasing evidence has suggested that mutations are not the only genetic changes that lead to cancer. Indeed, perturbations of chromatin structure and of other epigenetic mechanisms can cause inappropriate gene expression and genomic instability, resulting in cellular transformation and malignant outgrowth.
Our research investigation is focused on understanding the role of several protein complexes that are involved in chromatin dynamics and metabolism, which when altered could participate in the establishment and maintenance of the aberrant silencing of tumor suppressor genes during transformation. Our results suggested that the Nucleosome Remodelling and Deacetylase complex (NuRD), Polycomb group of proteins (PcG) and the histone variant macroH2A are - with different timing and kinetics - involved in setting up an altered chromatin structure with aberrant gene silencing in acute promyelocytic leukemia (APL). We believe that the results of our research will lead to the identification of new biological tools with a potential impact on cancer therapeutic intervention.
Funding acknowledgements
The project "Understanding the role of Polycomb repressive complex 2 in embryonic development, hematopoietic stem cells, and human disease" (PID2019-108322GB-I00 / AEI / 10.13039/501100011033) has received funding from the National Research Agency (Agencia Estatal de Investigación, AEI), from the Spanish Ministry of Science and Innovation.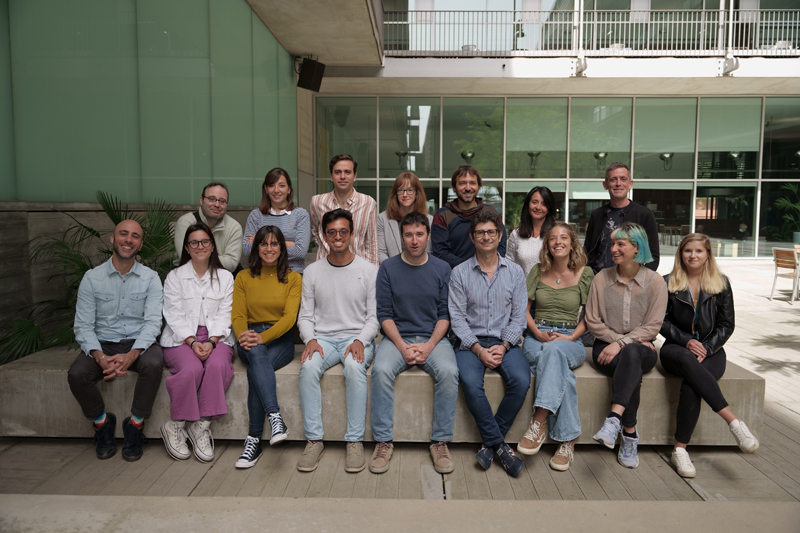 Group Leader