You are here

You are here:
Home > Bringing CRG research to the park at the Barcelona Science Festival
Bringing CRG research to the park at the Barcelona Science Festival
NEWS
Bringing CRG research to the park at the Barcelona Science Festival
CRG researchers joined the Barcelona Science Festival on 27th and 28th May at the Ciutadella Park. They participated in several activities including talks, demonstrations and open debates about ongoing research projects in the institute.
The Centre for Genomic Regulation (CRG) participated once again in the Barcelona Science Festival. This year, the traditional two day Barcelona Science Fair at the Ciutadella Park became a two week festival including several activities and initiatives across the city. In its 11th edition, the Barcelona Science Festival was focused on the challenges of the future. Many research institutes, universities and companies participated in this event, organising more than 100 activities. It gathered together more than 15,000 people of all ages and with different interests, who were able to exchange knowledge and ideas with scientists.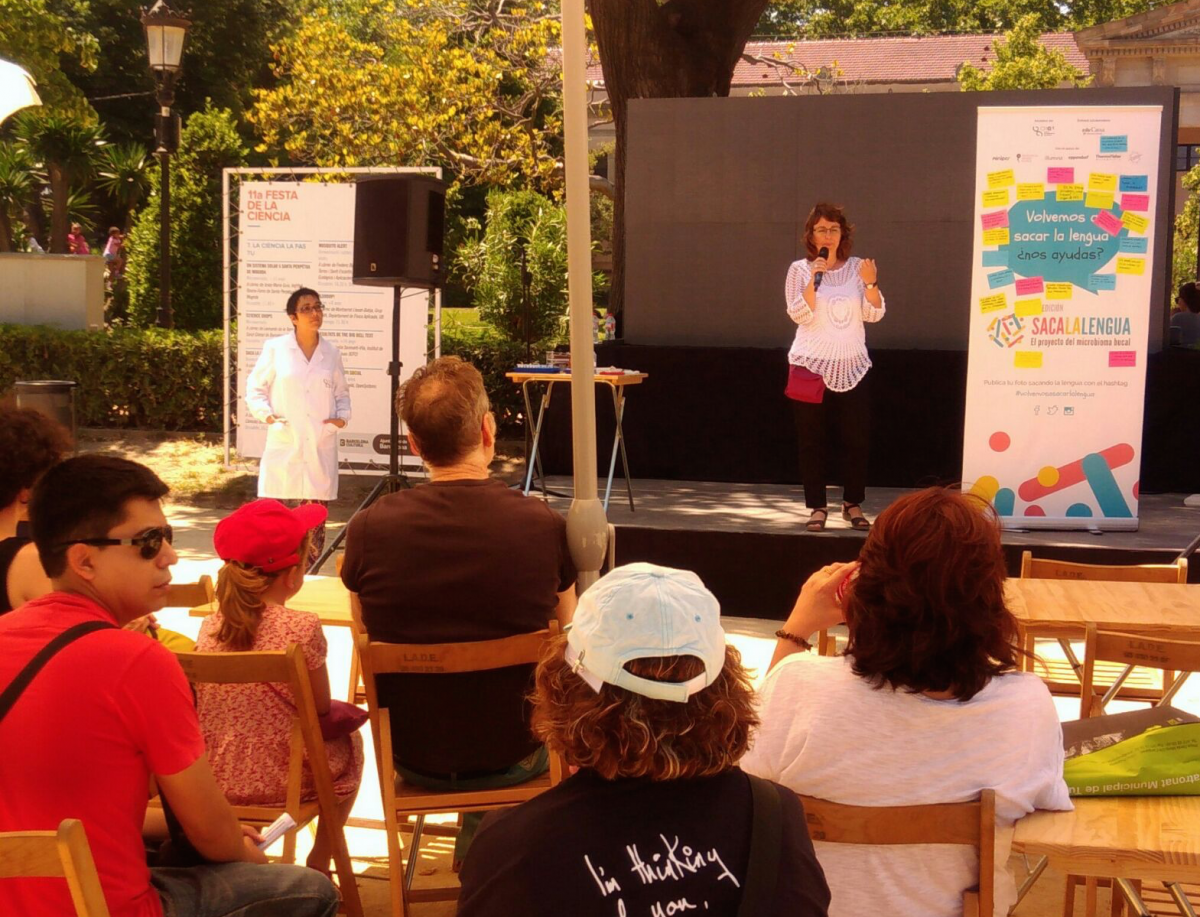 Toni Gabaldón, ICREA research professor and group leader of the Comparative Genomics laboratory, gave a short talk about the oral microbiome and presented some results from the CRG citizen science project Saca La Lengua (Stick out your tongue). Saca la Lengua was also presented in a special booth for citizen science projects. Núria Andreu, Luca Cozzuto, and Elisabetta Broglio organised a demonstration and explained some of the methodology of this project, such as how to extract DNA from a saliva sample or how to process the genomic data. They also discussed the social impact and participation in the project. In addition, Saca La Lengua joined the 4th Barcelona Day of Citizen Science on 25th May. This special event brought together all the researchers and managers of citizen science projects in Barcelona to share their experiences and to explore and improve this new type of participative research. 

Marta Inglés from the Regulation of Protein Synthesis in Eukaryotes laboratory, Álvaro Castells from the Reprogramming and Regeneration laboratory, and Marina Marcet-Houben from the Comparative Genomics laboratory participated in a quick tour of the future of genome research. They briefly presented some of their research projects with the help of a plate and dough pieces. People attending this activity were absolutely fascinated and surprised by the research projects, up to the point that they even wondered if they were attending a science fiction talk! They asked lots of questions to the CRG scientists and also had the opportunity to suggest new research projects.
When night fell, Mara Dierssen, group leader of the Cellular and Systems Neurobiology laboratory, organised a concert which included the Brain Polyphony technology. In this concert, brain activity was the driving force for creative music. By using the Brain Polyphony technology, the brain waves of a person with cerebral palsy were transformed into musical instruments through a suite of hardware and software created within the Brain Polyphony project for the sonification of EEG activity in real time.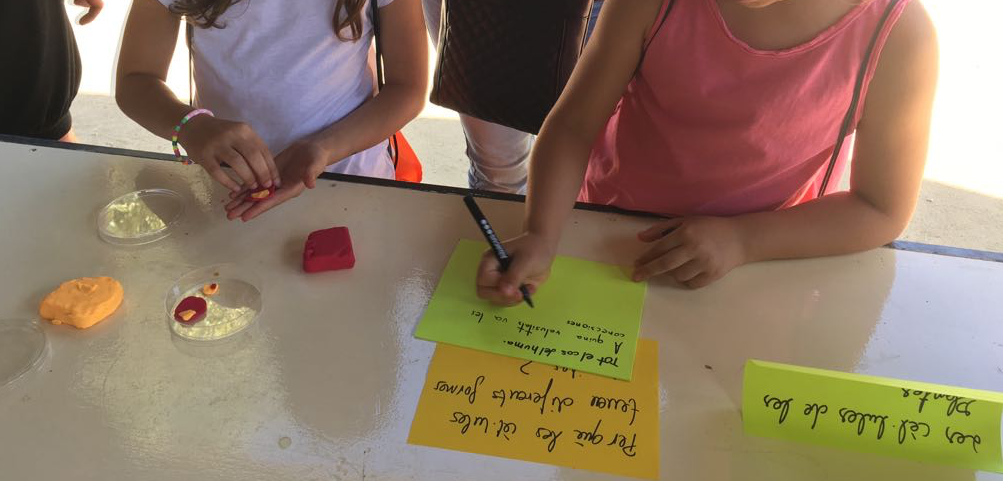 "We enjoyed two days of science and fun in the park and, more importantly, we had the opportunity to share our research and to discuss it with the general public," explained Marta Solís, public engagement and outreach officer at the CRG. "We are looking forward to coming back again next year!"