CRG Biobusiness School 2021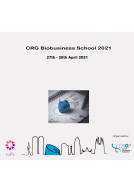 CRG Biobusiness School 2021
The BioBusiness School is a highly interactive, activity-based process that takes PhD's and/or postdocs through a concentrated entrepreneurial immersion experience designed to instil an entrepreneurial mindset - and to develop the ability to convert lab-ideas into business ideas.
The core of the program is a group-based venture development process; supported by exposure to entrepreneurs and experts culminating in a pitch event. This online program is underpinned by the Mashauri entrepreneurial education platform which includes valuable resources such as templates, educational material and a communication medium to capture inputs and outputs of the event
Students benefits
The student benefits through building entrepreneurial skills that will give you the capacity and confidence to start your own business. It will also assist you in thinking about the commerciability and value-add of your own research and related initiatives.
Furthermore, if you decide not to follow the path of entrepreneurship, these competencies are greatly sought after by corporates, NGO's and public sector - and as such you will gain an advantage in the job market.
Despite being an online event, there will be ample opportunity to network and you will certainly develop close ties to the members of the group within which you will work as well as the other attendees. And it is not all work, we will have some fun activities to keep you stimulated and engaged.
Expectation from students
The BioBusiness School is a rewarding, exciting but intense program. We expect students to be fully engaged throughout the program which includes 1 to 1,5 hours of homework in the evenings. You will be working in groups and so your commitment will be not only to yourself, but also to your fellow group members.
However, we recognise that you continue to have your own responsibilities and deadlines. For that reason, we will be only starting at 09h30 every morning and will finish at 16h00. In addition, there will be a 1,5-hour lunch break each day which will be for you to eat, rest (perhaps) and also keep up to date with your other tasks.
This is an outline of the agenda HERE.
How to register
Deadline: 22nd March 2021
Eligibility criteria:
Only candidates from
EULife centers
are eligible to apply.
---
Testimonials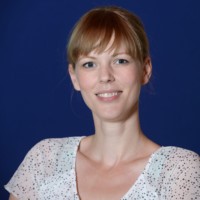 Grietje Krabbe - CircTRain coordinator - Max-Delbruck-Centre for Molecular Medicine, Berlin
With the CRG BioBusiness course offered by Mashauri the students of the CircRTrain (Marie Curie Innovative Training Network) learnt to think out of the box regarding scientific problems and their solutions, to work in a team effectively and about potential career paths. It offered a perfectly tailored work plan including innovative solutions to make this virtual course a successful experience.

Ruben Sebastian - PhD student - Centre for Genomic Regulation Barcelona
The CRG BioBusiness School was fantastic! I attended last year's edition and I can only say that it has positively influenced me despite its short format. I believe that complementing our scientific education with entrepreneurial and business training will notably boost the impact of our research. Indeed, many of the topics covered in the course will surely be applicable in our future career endeavours, no matter whether they involve founding a biotech company, join a newly created startup or continuing at the forefront of academic research, but now with an eye on innovation and value creation!