You are here

You are here:
Home > Microomics, the company that brings together microbes and genomics to improve health, agriculture and industry
Microomics, the company that brings together microbes and genomics to improve health, agriculture and industry
NEWS
Microomics, the company that brings together microbes and genomics to improve health, agriculture and industry
The biotechnology company Microomics is a spin-off from the Centre for Genomic Regulation (CRG) and the Catalan Institute for Research and Advanced Studies (ICREA) specialized in microbiome analysis.
The company is wholly devoted to offering metagenomics solutions that allow users to identify and study microbes to use them in the areas of health, agriculture and livestock farming, consumer goods or research.
Among its proposals are the development of activities linked to such diverse solutions as reducing the use of antibiotics on animals raised for human consumption, exploring the relationship between pre- and probiotics and obesity, colon cancer and other pathologies, or proposing more efficient, environment-friendly fertilizers for agriculture.
There may be as many as one trillion species of microbes on Earth. Human beings are estimated to have ten times more bacteria than cells in our bodies. In short, microbes are of the utmost importance for our health and life on Earth, and form part of numerous biotechnological processes. Far from ignoring them, the scientific community has been studying them with interest for some time.
Microomics is one of the outcomes of the microbiome research efforts led by ICREA research professor at the Centre for Genomic Regulation (CRG) in Barcelona, Toni Gabaldón. Microomics is a Spanish company specialized in metagenomics that uses genomic microbiome analysis to create solutions that allow researchers to identify and study microbes with applications in the fields of health, agriculture and ranching, industry or research.
"Our mission is to turn the scientific knowledge on metagenomics and the microbiome into practical solutions for our clients, and society," states Toni Gabaldón, CRG group leader, and co-founder and chief scientific officer of Microomics. "We hope to transform genomic data into knowledge that enables the improvement of aspects such as health, quality of life or the environment," adds the researcher.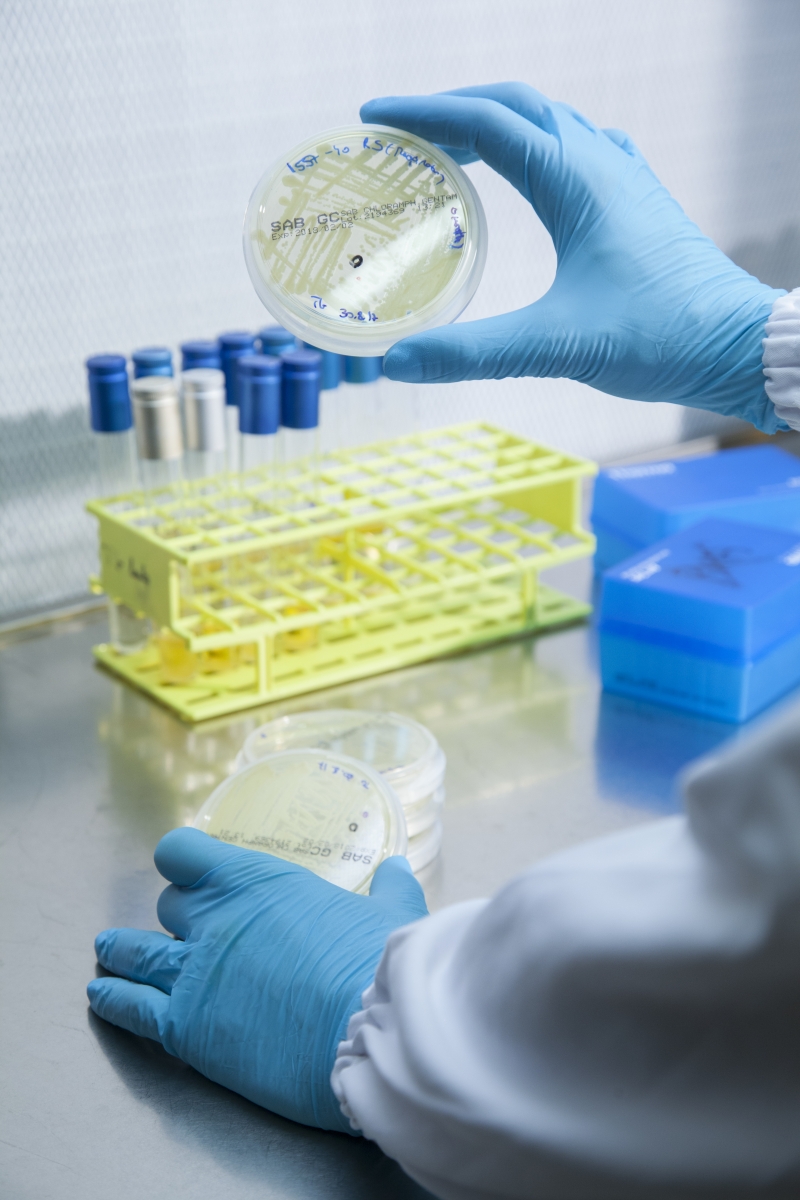 Microbes: a starting point for improvement of health, agriculture, industry or the environment
Microomics proposes solutions for its clients based on metagenomics, or the complete genomic analysis of a sample. This information lets us better understand this sample and establish hypotheses on the interactions among the various species found there.
Though only recently incorporated, Microomics has already built a strong portfolio of clients and projects in different areas of activity. A few examples are:
Health – Detection of lung cancer / Oral implantology


Microomics works with European research groups to analyze the importance of and alterations in microbiota that are connected to airway pathologies, such as lung cancer. Another health care project is Microomics' cooperation with dental clinics to study the impact of interventions such as implants, and the use of new materials on the oral microbiome, as well as the appearance of risk microbiota related with dental and gum disease, etc.

Livestock farming - Reduction or elimination of antibiotic use


Microomics contributes to more sustainable livestock farming that is more respectful with the animals by studying the effect of pre- and probiotics. The ultimate goal is to assess whether the use of pre- or probiotics enables the animals to grow healthier, and avoid or reduce the use of antibiotics in livestock farming. 

Food industry – Improvement in the processing chain


Microomics works with a number of companies to study, for example, food processing chains. This makes for better food production, identifying critical points in the chain and preventing cross-contamination.

Environment – Substitution of chemical fertilizers / Biodiversity


Microomics offers services to fertilizer companies to assess the effectiveness of biofertilizers, with a view to replace chemical fertilizers with biofertilizers that contribute to sustainable agriculture. Further, it plays an active role in international environmental studies, such as the microbial characterization of the Pacific coast in North America.

Research – Obesity treatment / Monitoring of patients in the ICU


Microomics works with hospitals and national research groups to characterize the microbiome associated with diseases and evaluate the effect that treatments and interventions have on it. For example, the analysis of the intestinal microbiome to evaluate the effect of probiotics and specific diets to treat childhood obesity, or studying the evolution of the intestinal and pulmonary microbiome in patients hospitalized in intensive care units (ICU).
In addition to all these activities, the spin-off conducts numerous projects in which microbes may reveal even more, seeking custom-designed solutions for every need their clients present. The Microomics team works hand in hand with their clients to jointly engineer each project.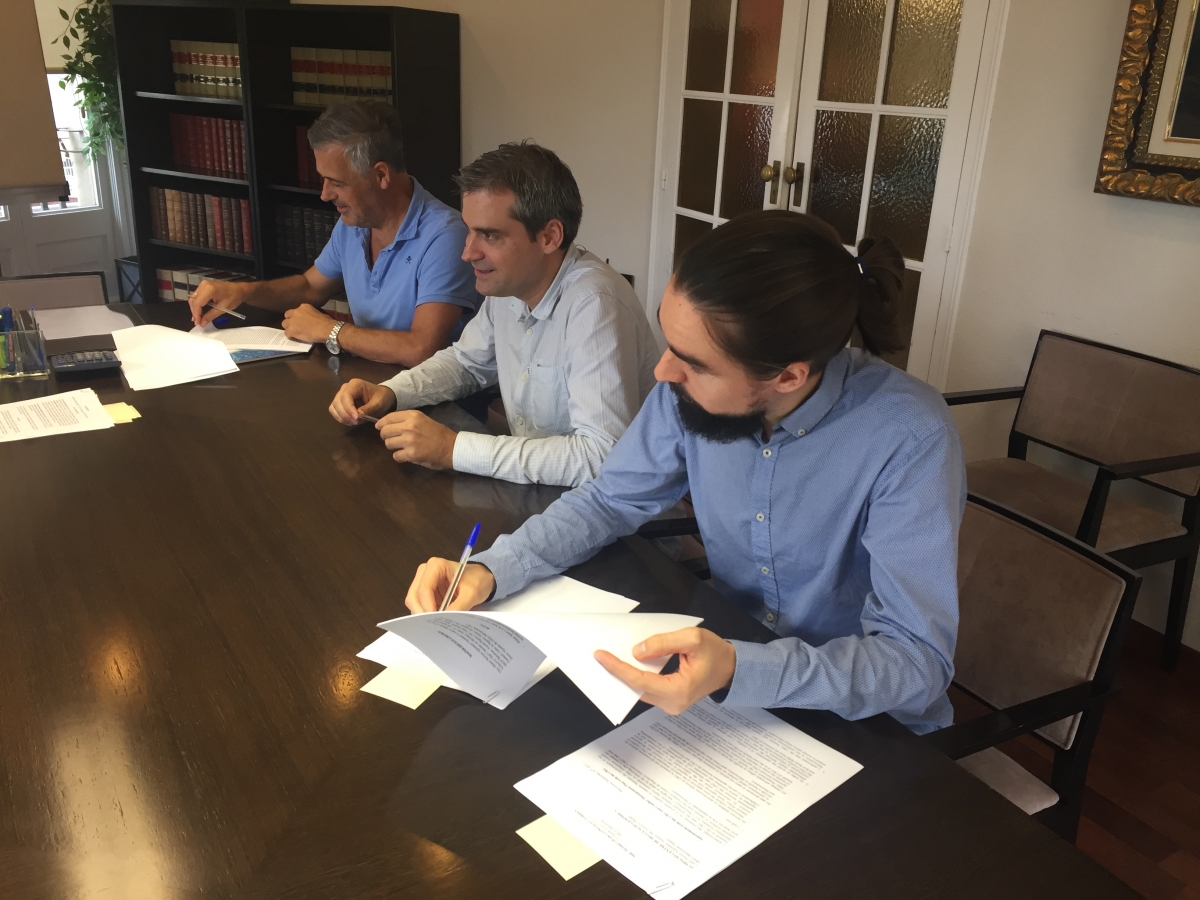 The start-up was launched with a modest amount of seed capital, and a business model meant to achieve sustainability in the short-term. The company achieved its sustainability objective three months after its entry into the market. "This project has a broad-based project. Microbes and genomics are our starting point from which to reach truly innovative solutions that will allow us to tackle areas of interest in a number of industries," states Pedro González, co-founder and chief executive officer of Microomics. Following three months of activity, the company already has a portfolio of national and international accounts distributed over the four market areas it focuses on (health care, livestock and agriculture, consumer goods, and research). The company also takes a proactive role in national and international assistance consortia, consolidating their market niches and exploring new business opportunities.
Basic research that strengthens the economy and benefits society
Microomics is the second biotech company to be born in the laboratories of the Centre for Genomic Regulation (CRG), in Barcelona, Spain, whose mission includes turning scientific knowledge into benefits for health, and value for society. According to Luis Serrano, CRG director, "whenever there's an environment that facilitates knowledge transfer, research of excellence ends up creating value, jobs and solutions for the challenges faced by society." The existence and support of the technology and business development office (TBDO) and the strategic focus on projects such as the BioBusiness School or the Entrepreneur-in-Residence program of the CRG have paved the way for Microomics to now be a reality. "It's a new example of how bold, cutting-edge research, when it has the necessary support and accompaniment, can improve people's lives and contribute to society, creating knowledge and wealth."
***********************************
About Microomics
Microomics is a biotechnological spin-off from the Centre for Genomic Regulation (CRG) and the Catalan Institute for Research and Advanced Studies (ICREA) specialized in microbiome analysis. It is a Spanish biotechnology company exclusively devoted to metagenomics-based solutions. Microomics enjoys the support of the CRG. Its headquarters are located in the dynamic atmosphere of the Barcelona Biomedical Research Park (PRBB). The main strength of our business rests on our broad-based technical and scientific experience, along with state-of-the-art facilities, combined with agreements and collaborations with companies and strategic, innovative research groups.
The mission of Microomics is to leverage our scientific knowledge into practical solutions for our clients and all of society through an innovative approach that enables us to resolve issues in the realms of biomedicine, health, energy, agriculture, industry and the environment.
We turn metagenomic data into knowledge that contributes to a more sustainable, healthier society.
About the Centre for Genomic Regulation (CRG)
The Centre for Genomic Regulation (CRG) is an international biomedical research institute of excellence, whose mission is to discover and advance knowledge to the benefit of society, public health and economic prosperity.
At the CRG, we believe that the future of medicine depends on modern-day innovative science. This requires a multidisciplinary scientific team focused on comprehending the complexity of life, from the genome to the cell, to a complete organism and its interaction with the environment, offering an integrated outlook on genetic diseases.
The combination of the know-how from top-tier scientists from around the world, and the availability of state-of-the-art equipment, make CRG a unique facility with high-level scientific production situated in an international context, while also featuring first-rate scientific-technical services for research.
In addition to being a leading international research center and offering advanced, multidisciplinary training to its research staff, the CRG is committed to society, working to establish a dialog with it that attunes the center to its needs, while transferring new knowledge in the form of benefits for health and the economy.
About ICREA
The Catalan Institute for Research and Advanced Studies ICREA, is a foundation financed by the Catalan government and directed by its board of trustees. ICREA was born in response to the need for new contracting formulas that would equip organizations to compete on a level playing field with other research centers, with an orientation toward hiring the most exceptional and talented individuals from the scientific and academic fields.
ICREA offers researchers from around the world permanent posts for them to come work in Catalonia. With the passage of time, they have come to be synonymous with worldwide academic excellence.
Every year, ICREA offers new posts and continues to promote research in Catalonia. Cooperation, international openness and excellence. These are the defining traits of ICREA.
ICREA has 256 researchers from all fields of knowledge, from philosophers to astrophysicists, who carry out their research in 49 institutions of Catalonia.
 
For more information and interviews:
Laia Cendrós, Press Officer, Centre for Genomic Regulation (CRG) - Tel. +34 93 316 0237