You are here

You are here:
Home > Juan Valcárcel elected President of the RNA Society
Juan Valcárcel elected President of the RNA Society
NEWS
Juan Valcárcel elected President of the RNA Society
Juan Valcárcel, coordinator of the Gene Regulation, Stem Cells and Cancer Programme and ICREA research professor at the CRG, has been elected President of the RNA Society for 2017-2018.  The RNA Society Board just announced the election of Prof Valcarcel this week, and that Kathleen Hall, Haruhiko Siomi, and Chris Smith were chosen to be Members of the Board for that same period.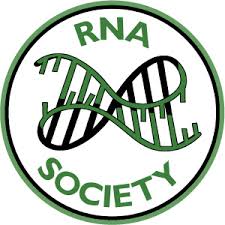 The RNA Society is a non-profit, international scientific society with more than 1000 members dedicated to fostering research and education in the field of RNA science. It was formed in 1993 to facilitate sharing and dissemination of experimental results and emerging concepts in ribonucleic acid research. The Society encompasses RNA research in the broadest sense: from the ribosome to the spliceosome, from RNA viruses to catalytic RNAs, and from long noncoding RNAs to microRNAs. It is also multidisciplinary society, representing molecular, evolutionary and structural biology, biochemistry, biomedical sciences, chemistry, genetics, and virology as they relate to questions of the structure and function of RNA and of ribonucleoprotein assemblies.
We wish Juan Valcárcel all the best in his new responsibility!