You are here

You are here:
Home > The CRG receives the Severo Ochoa Excellence Award
The CRG receives the Severo Ochoa Excellence Award
NEWS
The CRG receives the Severo Ochoa Excellence Award
The State Research Agency has given the Severo Ochoa and Maria de Maeztu excellence awards to 13 research centres and units.  
Juan Valcárcel, CRG senior group leader and associate director, received the award in a ceremony held on 19th September in Madrid. The Secretary of State for Research, Development, and Innovation, Carmen Vela, chaired the event and highlighted that the awarded institutes stand out above the rest for their competitiveness, ambitious strategic plans, top scientific production, and their successful attraction of talent at not only national but international level.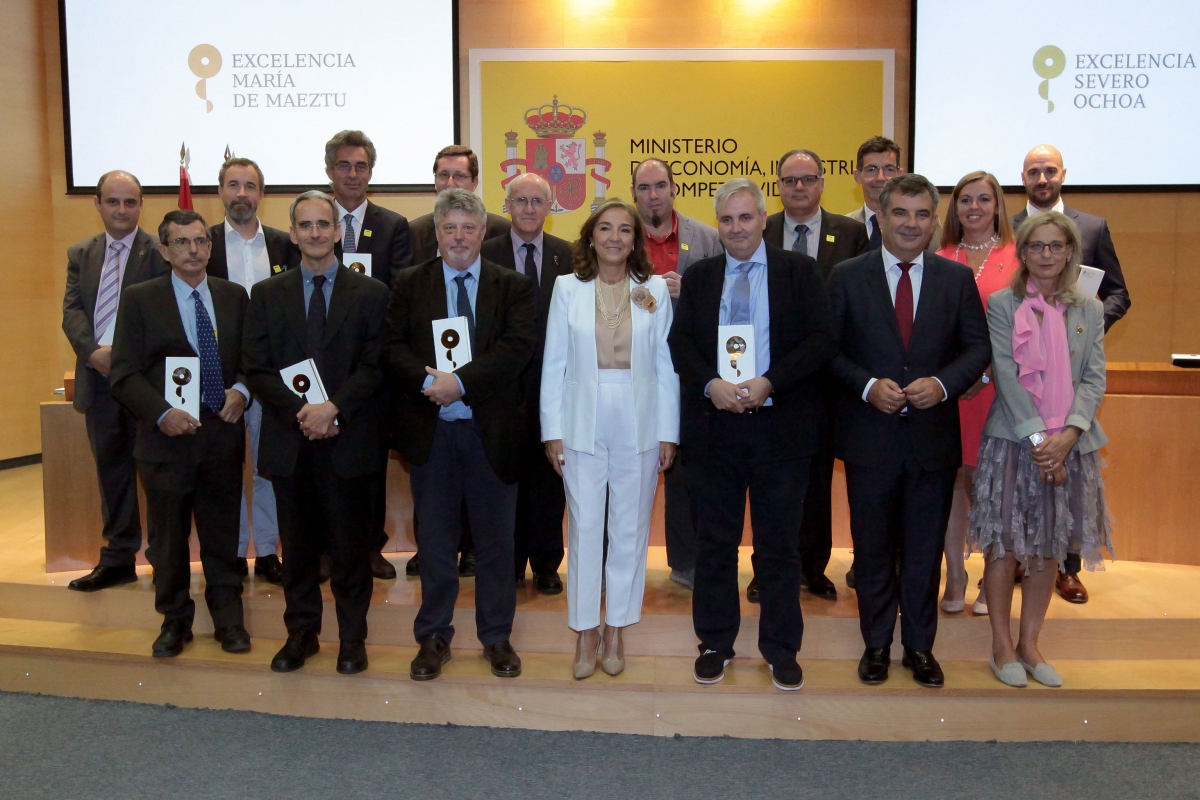 The event gathered together 13 research centres and units receiving the Severo Ochoa and Maria de Maeztu awards funded by 40 milion Euros in total. The Centre for Genomic Regulation was awarded the Severo Ochoa Excellence award  for the first time in October 2012 and this honour was renewed in April 2017, which will be valid for the next four years.