VII Spanish Worm Meeting 2019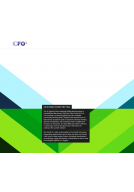 VII Spanish Worm Meeting 2019
The VII Spanish Worm Meeting (SWM) will take place in Castelldefels (Barcelona), 28th and 29th of March 2019.
This meeting is a biennial gathering of the scientific community working with C.elegans, with special focus on laboratories located in Spain or Spanish scientists working abroad. Nonetheless, the meeting is hold in English and everyone is welcomed.
The first SWM was hold in Valencia 14 years ago, now we are glad to be in Barcelona to celebrate the seventh edition!
We intend to create an atmosphere of scientific discussion, networking opportunities and to have fun with our friends. It will cover a wide range of topics including, development, neurobiology, aging and disease, metabolism as well as new technologies applied to C.elegans.