TREE OF LIFE. The complexity of life: from the cell to a living organism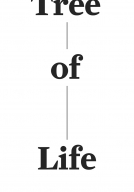 TREE OF LIFE. The complexity of life: from the cell to a living organism
Riera Coma Fosca, 42, Alella, Barcelona
Scientific Images Exhibition
TREE OF LIFE
The complexity of life: from the cell to a living organism
Scientists, at the Centre for Genomic Regulation (CRG), study the genome and its relationship to common diseases, such as cancer, or genetic diseases, such as rare diseases. The goal is to help find solutions to problems that arise in our human relationship with the environment and with ourselves, that is, finding a cure for diseases or improve the quality of human life.
To achieve this, the CRG studies the living processes at all levels, from the smallest items such as molecules, cellular organelles and the cells themselves, to tissues and organs, up living organisms. It is precisely this sequence that rules over this exhibition and allows setting the storyline.
The exhibition includes images produced by scientists at the CRG as a result of investigations of these living processes. These are images that go beyond the purely scientific frontier and thus have great artistic and aesthetic value and are worthy of being shared with society.
The images are organized into three main areas:
THE CELL
The cell is the basic unit, structural and functional for any living being. In fact, the cell is the smallest existing element that can be considered alive. It is a microscopic unit, able to reproduce independently, and typically consists of one or more nuclei and cytoplasm, surrounded by a membrane.
TISSUES AND ORGANS
Tissues are groups of cells of the same nature, which are the anatomical parts of organized bodies, such as muscle tissue, bone tissue, epithelial tissue, etc.
Organs are each part of a plant or animal body, formed by one or more tissues, adapted to the performance of a specific function, such as heart, liver, kidneys, etc.
ORGANISMS
Organisms are living beings usually able to complete a life cycle of birth, growth and reproduction. They contain sets of organs that work in coordination to form a single living individual, distinct from the world outside it.
PLACE
Can Manyé Espai d'Art i Creació
Riera Coma Fosca, 42
Alella, Barcelona
Tel. +34 93 540 87 23
DATES & OPENING HOURS
From 8 to 24 November 2013
Wednesday, Thursday and Friday, from 17.30 to 20.30 h
Saturday and Sunday, from 11 to 14 h
Supported by: Fundació Banc Sabadell