Basics of Biology 2020
This course is aimed at providing concepts in basic Biology (especially on the subjects worked at CRG-CNAG) to medical doctors, informaticians, mathematicians, physicists, engineers and anyone in need. Material (e-learning short videos, readings from books) will be distributed using the Moodle platform, and participants are expected to read it before the course.
The course will consist on two parts:
PART I: Cell biology.
PART II: Gene expression and its regulation.
All sessions will take part at the CRG training center (Montjuïc Room)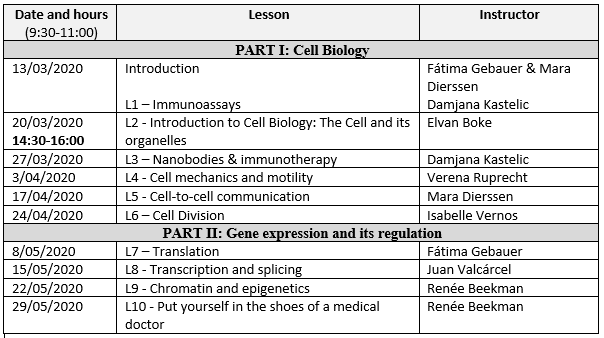 Regsitration deadline: 6th March 2020