What we are doing to stop COVID19
The Centre for Genomic Regulation is a biomedical research centre dedicated to expanding the frontiers of knowledge. All our staff, whether they are scientists, technicians or administrative, are working tirelessly to navigate the uncharted territories posed by the recent coronavirus outbreak.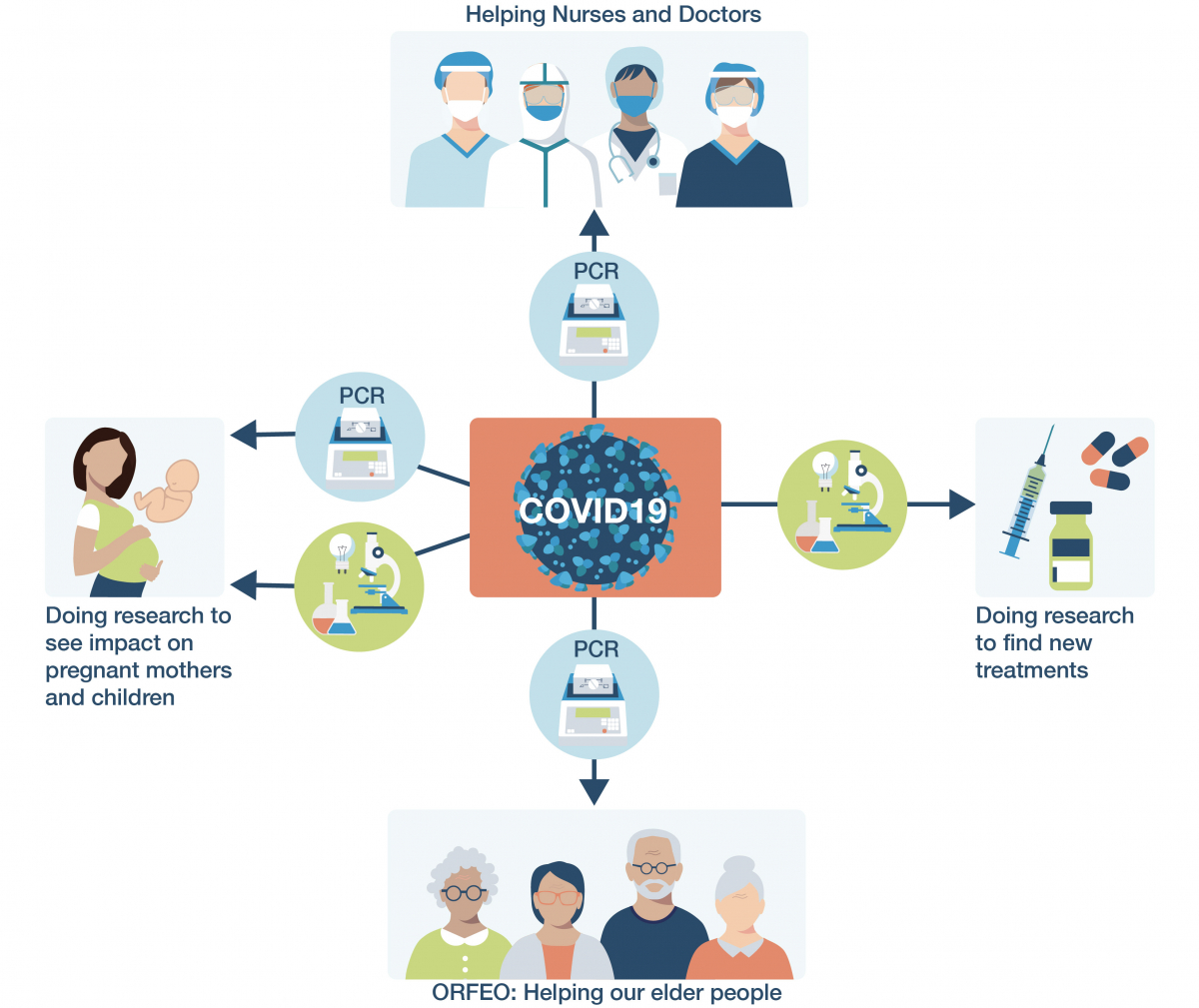 Our researchers are collaborating with our partners, both locally in Barcelona and further afield, to find ways of understanding the virus so that we can defeat it and stave off future infectious agents like it. As well as donating supplies, equipment and other items to local hospitals, we have initiated and are collaborating with multiple research projects to better understand the virus.
This page summarises some of the CRG's efforts in contributing its expertise, technology and time to slow down and ultimately end the COVID-19 pandemic.