Cellular & Systems Neurobiology
Cellular & Systems Neurobiology
Systems Biology
Group page

Research lines

Group members
Cellular & Systems Neurobiology
Cellular & Systems Neurobiology
Summary
The main research interest in my laboratory is to decipher brain mechanisms sub serving learning and memory, and how they are altered in cognitive pathology. We aim at understanding how the neuronal architecture and connectivity constrain the mesoscopic network activity and influences the flow and storage of information in neuronal circuits in human cognitive-related disorders.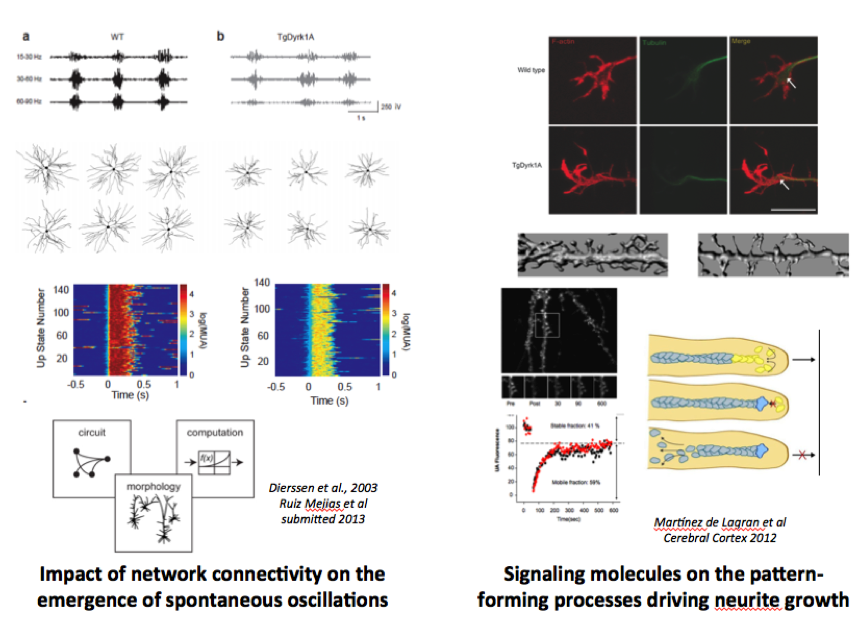 Other Activities
TEDxSantCugat - Mara Dierssen - La fuerza de la diferencia (in Spanish)
Brain Polyphony Concert 10 diciembre 2016
Neuroscience Christmas Symposium 21 diciembre 2016
International Master Degree in Neurosciences
TEDxSol - Mara Dierssen - Cómo podemos fabricar un entorno que cambie nuestro cerebro (in Spanish)
Brain operation in intellectual disability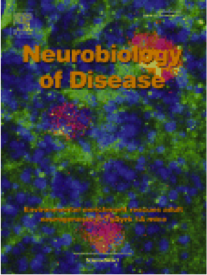 Based on our basic research we have now assessed the functional status of the brain in Down syndrome using resting-state functional connectivity MRI. We mapped functional connectivity alterations to identify system-specific functional disturbances and generate whole-brain "connectivity degree" maps (sum of significant connections for each brain element), for Down syndrome patients and matched control subjects to identify brain regions showing net increases or decreases in their functional synchrony with other areas (Pujol et al submitted, De Sola et al, and De la Torre et al in preparation).
Why the brain works in "anxious mode"?
We predict that panic disorder can be a specific case of memory reactivation dysfunction, a hypothesis that has received strong experimental support based on a mouse model of this pathological state. We propose that molecular switches that modify cell growth and differentiation could reduce the reconsolidation of traumatic fear memories in panic disorder. Our research has led to the discovery of an altered activation pattern of the main brain structures that regulate fear and we are addressing putative molecular players, such as MAPK signaling cascade, that may also be good candidates for therapy (D'Amico et al, in preparation).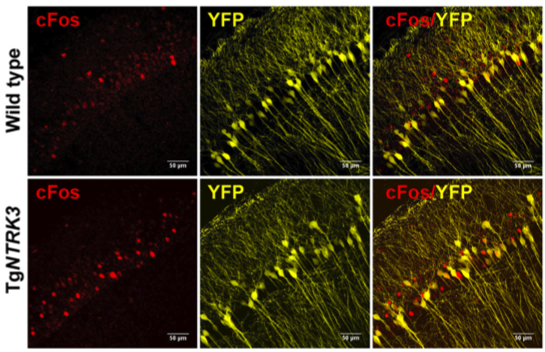 Combinatorial changes of ion channel expression induced nicotine dependence
Our studies revealed that expression increases of α3/α5/β4 nicotinic acetylcholine receptor (NAChR) subunits produces nicotine addiction through modifying the activity of brain regions responsible for the balance between reward and aversion (Gallego et al 2012). We build on the involvement of α3/α5/β4 NAChR in working memory and impulsivity, two cognitive traits directly related to the vulnerability to develop nicotine dependence (Molas et al Journal of Neuroscience, second revision). We are building mathematical description and data-driven computational modeling that enable us to link changes in structural and molecular changes in functional units, to their effects on neuronal spiking activity and evoked cortical dynamics during information processing.
Phenotypic roadmap of obesity pandemics
We have developed a behavioural model of the obsessive-compulsive elements involved in eating disorders (Heyne et al 2009, Mercader et al 2012) and initiated the bioinformatic analysis of the behavioural structure. Mice that are given free choice between standard chow and a palatable, chocolate-containing diet develop distinct signs of compulsive food taking that appear at an early stage. These include changes in fine structure of feeding (duration, distribution and recurrence of feeding bouts) including compulsive overeating (Espinosa et al submitted).