Solon Lab
Cell and Developmental Biology
Group page

Research lines

Group members
Solon Lab
Biomechanics of Morphogenesis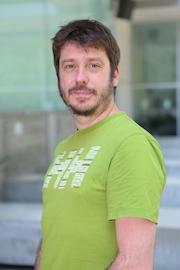 Solon Lab
Biomechanics of Morphogenesis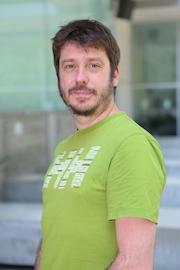 2004 PhD in soft matter physics, Physicochimie Curie-Curie Institute, Université Pierre et Marie Curie, Paris (France). Advisor : Patricia Bassereau
2004-2006  Postdoctoral Fellow at the Institute for Medecine and Engineering, University of Pennsylvania, Philadelphia (U.S.A.). Advisor: Paul A. Janmey
2006-2009 Postdoctoral Fellow in the Cell Biology & Biophysics program at the European Molecular Biology Laboratory (EMBL), Heidelberg (Germany). Advisor: Damian Brunner
September 2009 Group Leader in the Cell & Developmental Biology program at the Centre for Genomic Regulation (CRG), Barcelona (Spain)
Group News
Physics also matters for positional control during development (18/07/2016)
New study shows how contractile forces lead collective cell movement and control segment position during fly development. The right positioning of these segments is crucial for proper development.
Discovering a new force driving cell contraction during development and organogenesis (09/06/2015)
CRG scientists describe in a paper published in Developmental Cell a new mechanism shaping cells and generating cell contractile forces during development and organogenesis.
Summary
Cell and tissue mechanics during morphogenesis
Our group is interested in describing the mechanisms at the origin of force generation, coordination and regulation in biological tissues. During Drosophila melanogaster embryogenesis, dramatic tissue rearrangements occur to shape the organism and form its organs. The embryo undergoes a sequence of morphogenetic movements precisely controlled by complex signaling networks. The origin of the forces driving these morphogenetic movements and how they are coordinated by signaling networks remains unclear.
As a model system, we are focusing on Dorsal Closure (DC), a morphogenetic movement occurring at a late stage of Drosophila gastrulation. DC comprises the closure of a gap in the epidermis at the dorsal side of the embryo (Fig 1). The process initiates with the dorsal convergence of two lateral, epidermal cell layers and terminates with the dorsal zippering of the leading cells from both layers. DC combines many cellular behaviors including cooperative cell movement, tissue force generation and cell shape changes which are fundamental to the development and functioning of multicellular organisms. Our aim is to unravel how the forces driving such collective cell movements are generated and coordinated. We plan to link the mechanisms at the origin of cell movements with the activation of specific chemical network occurring during these movements.
Our group uses an interdisciplinary approach, by combining expertise in Drosophila genetics and molecular biology with high-resolution live imaging, physical analysis and modeling, with the aim of building a quantitative description of the mechano-chemical properties of morphogenetic processes.
There are no contents associated to this section. For further information about the group, please click on the 'Group page' tab.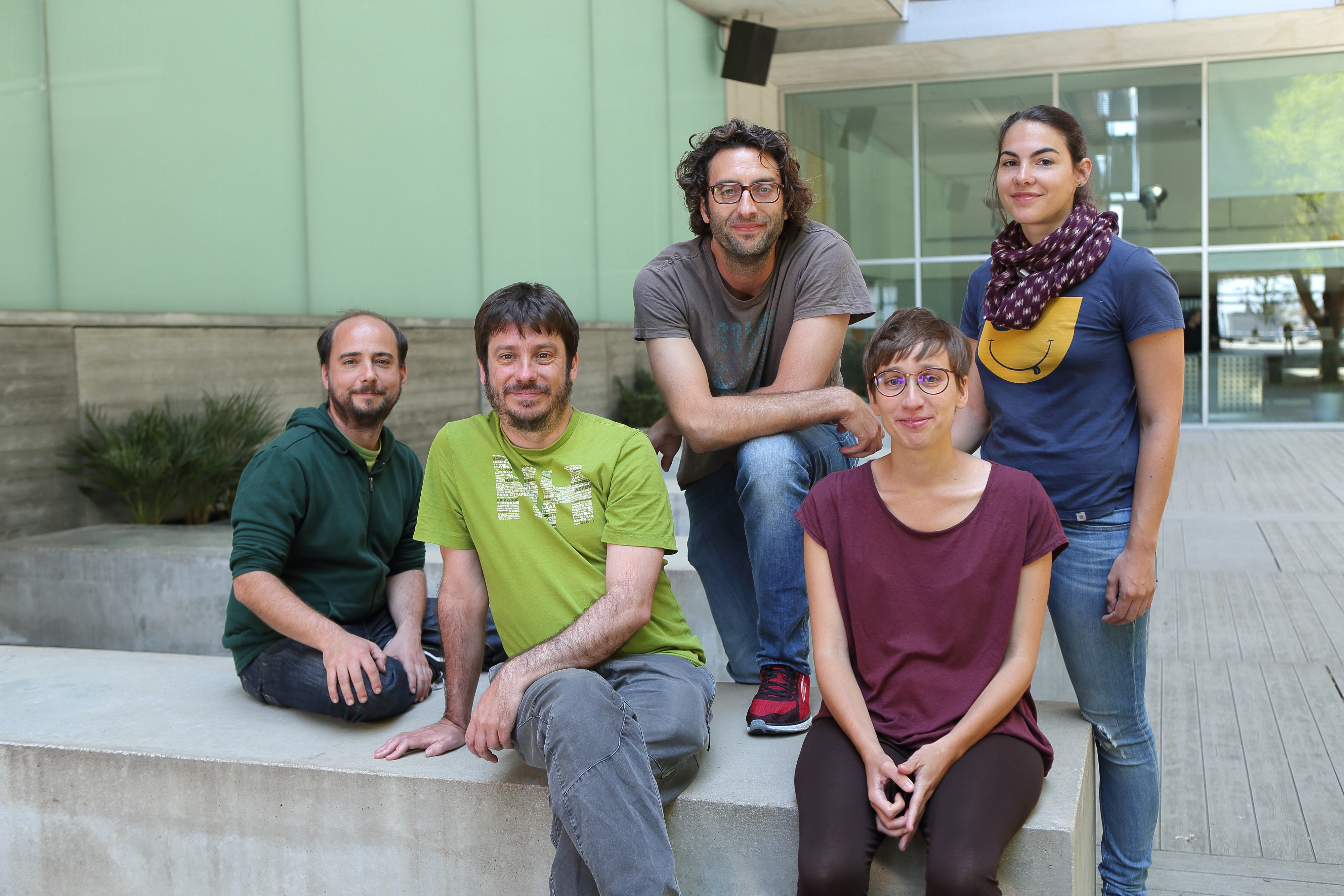 Group Leader