Partnerships for Medicine
Partnerships for Medicine
We believe that the medicine of the future depends on the groundbreaking science of today. The CRG is strongly committed to collaborations with hospitals and clinical research centers to bridge fundamental with translational research. 
VHIR (Spain, Barcelona)
IDIBAPS (Spain, Barcelona)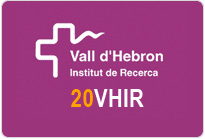 VHIR (Spain, Barcelona)
The Vall d'Hebron Research Institute
(VHIR) is a public research institute that promotes and develops innovative biomedical research at the University Hospital Vall d'Hebron to improve the quality of healthcare.
The VHIR and the CRG signed a collaboration agreement in 2011 to develop collaborative projects that bridge basic and clinical research, with a specific focus on rare diseases. Continuous scientific exchange allows basic researchers of the CRG to understand the needs of clinical research and clinical applications, while clinical researchers of the VHIR can follow closely the progress of basic research and evaluate the exploitation potential for the clinic. Joint VHIR-CRG activities include collaborative projects as well as training courses and programmes.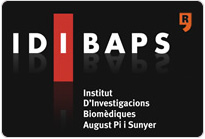 IDIBAPS (Spain, Barcelona)
The Institut d'Investigacions Biomèdiques August Pi I Sunyer
(IDIBAPS) is a research centre that combines high-quality clinical research with high-level basic science, in close proximity to the Hospital Clínic of Barcelona.
In 2013 the IDIBAPS and CRG signed a collaboration agreement to initiate new collaborative projects and facilitate staff exchanges, especially in the fields of medical genomics and systems medicine.