Genomic and Epigenomic Variation in Disease
Genomic and Epigenomic Variation in Disease
Bioinformatics and Genomics
Group page

Research lines

Group members
Genomic and Epigenomic Variation in Disease
Genomic and Epigenomic Variation in Disease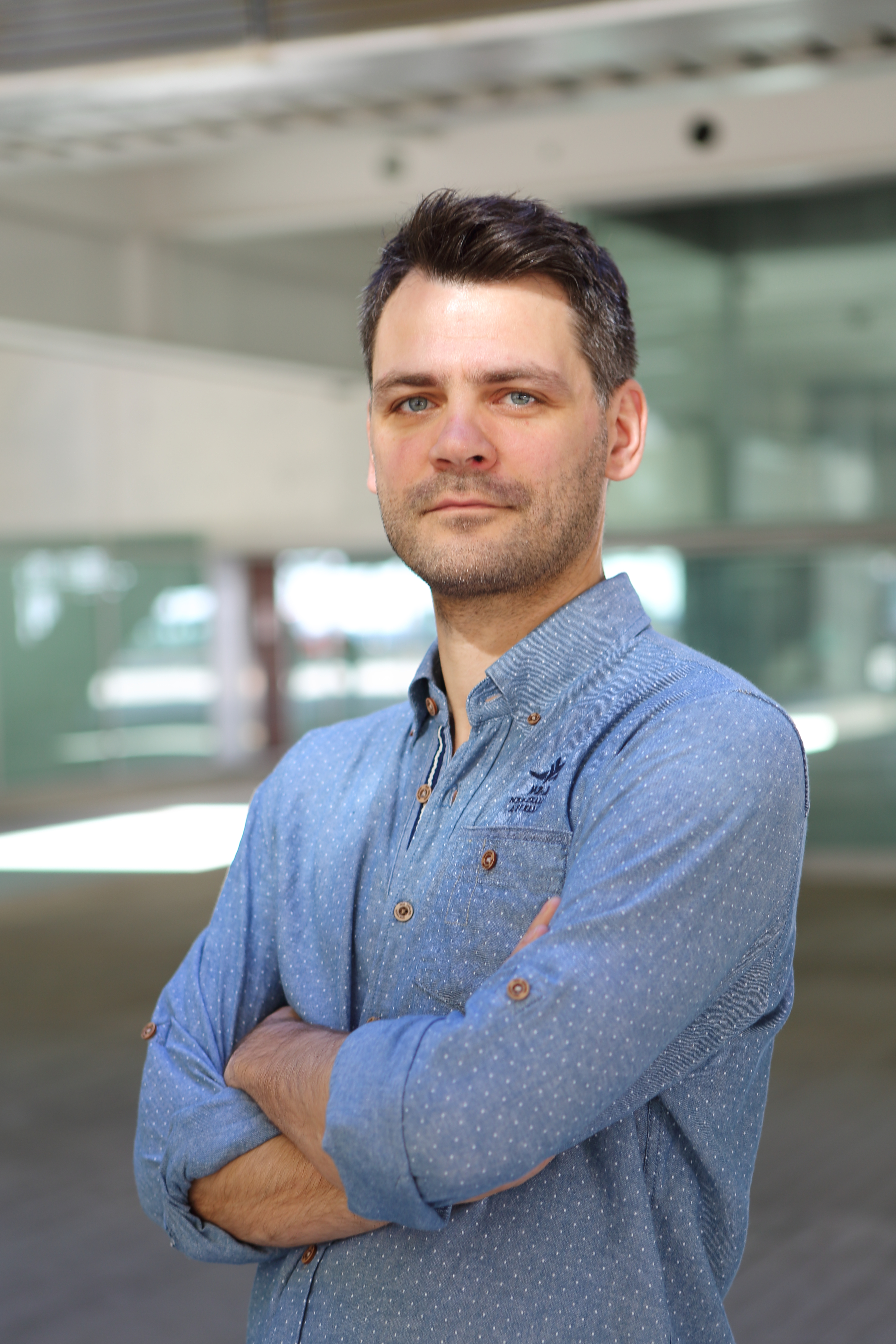 https://orcid.org/0000-0002-7416-9568
1998-2004 Diploma (M.Sc.) in Computer Science, University of Tübingen, Germany
2004 Diploma Thesis, University of Texas, Dallas, USA
2005-2010 PhD degree in Bioinformatics, Max Planck Institute for Developmental Biology and University of Tübingen, Germany
July 2010 Part-time postdoc, Kellis Group, MIT, Boston, USA
July 2010 Group leader at the Genes & Disease Program, CRG, Barcelona, Spain
April 2017 Double affiliation at CRG, Barcelona, Spain and the University of Tübingen, Germany
News
Mapping the subway's microbiome
(21/06/2016)
Barcelona takes part in the international research project MetaSUB, which aims to map the microbiome of public transit systems in 58 cities worldwide, including New York, Hong Kong, Paris or Sydney. 
Summary
Next Generation Sequencing (NGS) techniques enable us to analyze the genome, transcriptome and epigenome of an individual in a tissue or even cell specific manner at single nucleotide resolution. Different samples can be analyzed at multiple molecular or regulatory levels using the same technology platform. This allows for identification of disease specific alterations at molecular level and will likely result in optimized individual treatment of patients. Furthermore NGS techniques can be used for metagenomic analysis of pathogenic and non-pathogenic bacteria that will provide a better understanding of pathogenicity, host defense, antibiotic resistance and the impact of drugs on the human microbiome.
The focus of our group is the analysis of NGS data in order to detect genomic, genic and epigenomic variation related to disease or intolerance to specific treatments. We seek to develop analysis tools for related sequencing applications including genome re-sequencing and assembly, DNA methylation detection, transcriptome analysis and structural variant prediction. We further aim to incorporate all algorithms into a general analysis framework, allowing for quick adaptation to the challenges of coming sequencing technologies and approaches, e.g. single molecule sequencing, longer read length and further increased throughput. The direct and easy applicability of our framework to sequencing data produced at the CRG or freely available via sequencing read archives is of particular importance for us and we make use of our experience with NGS analysis in several collaborations with experimental groups working on both prokaryotes and eukaryotes.
These are the projects I'm currently working on:
1. Understanding Cancer Genomes
2. Transcriptome and Exome Sequencing Analysis
3. Staphylococcus aureus Metagenomics
4. Exome Sequencing Analysis Identifies Genetic Causes of Human Diseases
5. Functional Variation Annotation and Visualization
6. Homology-guided Assembly
7. Human Pan-Genome Alignment
 
There are no contents associated to this section. For further information about the group, please click on the 'Group page' tab.